Officers from the Directorate of Criminal Investigations got themselves in an awkward position after a Twitter user posted a hard question that has lingered in many a Kenyan's mind for some time.
The story started when officers drawn from the Directorate of criminal investigations nabbed a consignment of bhang worth millions of shillings.
In the Monday morning operation coordinated by the Special Crimes Prevention Unit of police, some 135 bales of bhang were nabbed from a lorry whose driver, a 27-year-old, Hassan Ali, was arrested in Nakuru.
This becomes just one of the numerous operations involving drug traffickers in the country and police.
Monday evening, a Twitter user with the user name Derrick Lowmex took to the platform to pose a serious question that has always been shrouded in mystery and mistruths.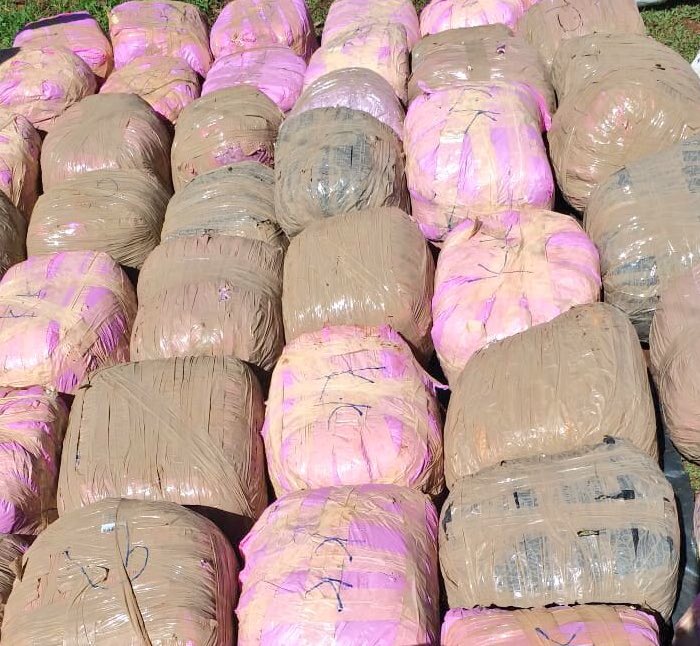 Where do police take the confiscated bhang and the other hard drugs?
In his own words, Derrick asked: DCI, it's good you always tell us when you nab all these drugs but it would make more sense if you tell us where you take them?! Or you guys use them?!
@DCI_Kenya its good you always tell us when you nab all this drugs but it would make mor sense if you tell us where you take the?! Or you guys use them?!

— Derrick Lowmex (@LowmexDerrick) May 21, 2019
However, the DCI sleuths would scratch their heads for the better part of Monday evening, opting to answer the questions well into Tuesday morning, ostensibly when they had consulted their bosses on how to respond to the question.
In the response, the sleuths churned out a generic answer, opting to stay away from the specifics of the matter.
Good morning @LowmexDerrick. Please be informed that any items that are recovered or confiscated are kept as #Exhibits to be used before a court of Law. After conclusion of the case, the court gives directions on what to do with the exhibits. Thank you. https://t.co/xXPaD8sTAF

— DCI KENYA (@DCI_Kenya) May 21, 2019