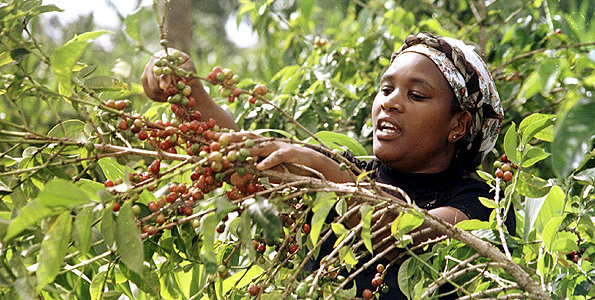 Have you ever been to a coffee farm? I grew up in one, not very far from where we have the luxurious  Thika Greens estate in what used to be known as 'Kwa Putti' or 'kwa fuutii!'
It was frustrating. The weeding, the tilling, the manure application, the prunning, the harvesting, the transporting to the coffee factory. It was tiring. It was exhausting.
After doing all that. The returns were pennies! Literary pennies! You would hear grandma say,
this time we were paid eight shillings per 20kgs,
and you would get angry. When she died, we uprooted all the coffee and did what we do now with that farm, – except for growing coffee.
Agriculture Cabinet secretary Mwangi Kiunjuri has been faulted after expressing readiness to authorise coffee societies and individuals to sell directly.
Mr Kiunjuri had said he was willing to sign facilitation for direct sales so farmers can get the highest bidder for their produce.
"Come to me today, tomorrow…any day with evidence that you have a ready more rewarding market for your coffee and I will authorise you to go ahead and seal the deal," he said.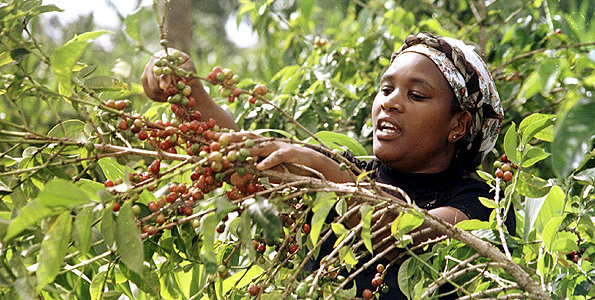 But some stakeholders said the announcement was premature and risky because coffee theft is rife. "What we need first are legal reforms to entrench his announcement in law. It is this law that will create structures on how coffee delivered is accounted for and modalities for marketing and sealing sale deals.
"The CS might be unconsciously announcing that he is ready to give coffee thieves a licence to sell their loot," said Bernard Kiguta, an Aberdare region small-scale coffee growers' chairman. He said Mr Kiunjuri's pronouncement could be used by rogue coffee society managers to act as brokers in direct market window opportunity.
"We should be told who is qualified to seek that direct market on behalf of coffee society…Who is qualified to seal the market deal on behalf of the farmer. Then who is supposed to offer guarantee that the deal to be authorised is the best possible in the market," he said.
Murang'a Governor Mwangi wa Iria has called for an independent coffee directorate to oversee the rejuvenation agenda "instead of littering the sector with so many hope-inducing declarations but devoid of practical strength."