Rivalry between Kenya and Somalia seems to be escalating with the latest reports that Somali top officials were restrained from entry at the Jomo Kenyatta International Airport in Nairobi on Monday evening.
Reports emerging from a popular Somalia Radio station, Dalsan FM, disclosed that Somalia's deputy minister of Water and Energy, Osman Libah, as well as Senators Ilyas Ali Hassan and Zamzam Dahir, were stranded at JKIA.
Dalsan FM posted photos of a program which showed the names of the three officials as part of esteemed guests expected at the United Nations (UN) offices in Gigiri, Nairobi.
The three were restricted from gaining entry into the country despite being in possession of diplomatic passports, which under bilateral arrangements guaranteed holder entry visas at the ports of entry.
BREAKING Kenya police have closed 5 Hawala operated by Somalis,. The move comes hours after Somalia Minister and MPs were denied visas despite holding diplomatic passports. Among those closed Hawala includes TAAJ, AMAL #Somalia pic.twitter.com/vsqb7zggPZ

— Radio Dalsan (@DalsanFM) May 21, 2019
However, reports by Somalia media claimed that the three diplomats were asked to head back to the Kenyan Embassy in Mogadishu, and have their entry visas processed from their end.
"Kenyan authorities at the airport informed these guys that previous protocols had changed, and now everyone had to obtain a visa from Kenya's Mission in Mogadishu," a senior Somali official in the delegation, but who travelled on a foreign passport, divulged to local daily reporters
Somalia went on to reveal that it had received no prior communication regarding the new protocol regarding the processing of visas.
Kenya and Somalia have been in the middle of a stretched out diplomatic row over controversial oil and gas blocks–located in a contested maritime border.
The high ranking Somali diplomats formed part of a government delegation scheduled to kick off a European sponsored cross-border conflict management programme on Tuesday.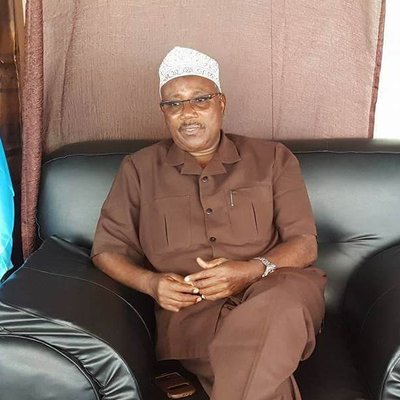 Liban is said to have travelled to Kenya to attend the launch of the EU Trust Fund for Africa programme to be opened at the United Nations office in Nairobi on Tuesday dubbed "Collaboration in Cross Border Areas of the Horn of Africa".
A program of the event indicate Foreign Affairs Cabinet Secretary Monica Juma is among those expected to address delegates on Tuesday afternoon. Dr Juma was to address the media on the issue and other matters at her office on Tuesday.
One of the Somali ministers, a dual citizen was however allowed into the country after producing a European passport.
Gamal Hassan (Planning Minister), Abdi Said (President Farmaajo's National advisor) and Fawziya Abikar (Health Minister) were reportedly allowed access as the last two hold European passports and Gamal a Canadian passport.
Reports show the Somali ministers and other officials vowed not to attend the event without the deputy ministers.