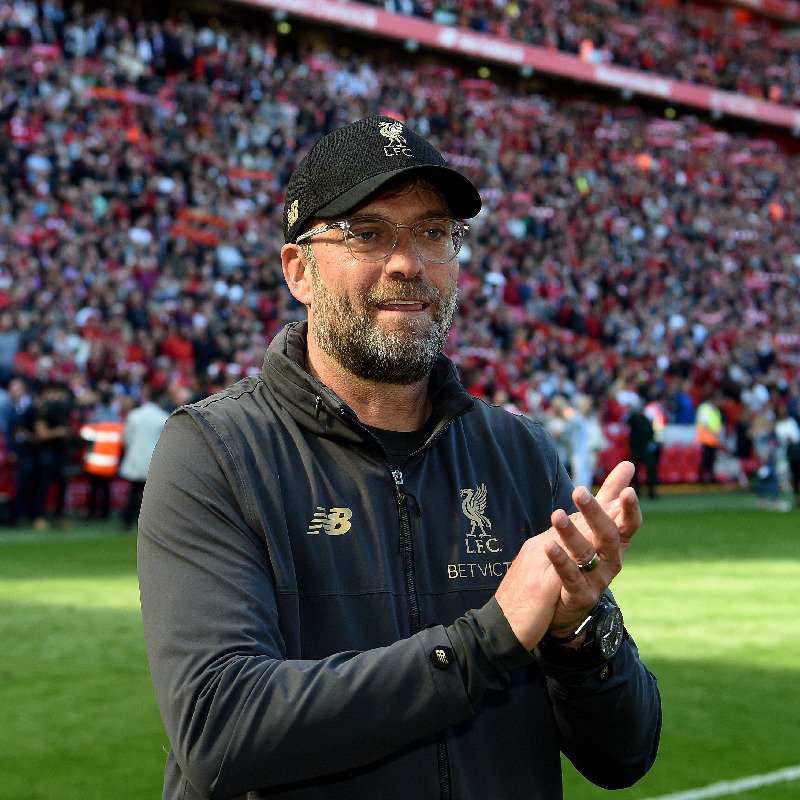 Jurgen Klopp says Liverpool "have to play LFC football" in the Champions League final. It's a foolproof plan.
Liverpool face Tottenham in a sh*t or bust final next month as they try and crown what has been a phenomenal season.
The Reds reached their second consecutive final by overcoming a 3-0 first-leg deficit to beat Barcelona 4-0 at Anfield, and will be overwhelming favourites in Madrid.
They finished two places higher and 26 points better off than Tottenham, beating them twice in the Premier League, scoring more goals and conceding fewer.
But Klopp says it will be "no different" to any other final, and far from an "easy game".
"We know each other pretty well, and that's it," he told UEFA.
"But nothing else apart from that. It's a final and you have an opponent and you have to prepare for it, look at their strengths, look at their weaknesses, that's what you have to do. So that makes it no different.
"There are no easy games. In the Champions League there are no easy games, so why should the final be easy? Certainly not. So far we've always used our experience in these moments, during every moment in our season.
"That's what we have to do. We have to play the football we stand for. We have to play LFC football. That's the plan, and then it will still be difficult, but it was difficult in all the other games as well.
"We know that already, so why should we think too much about it? If we are really at our absolute top level then we are a difficult team to play against, but we know Tottenham are as well."