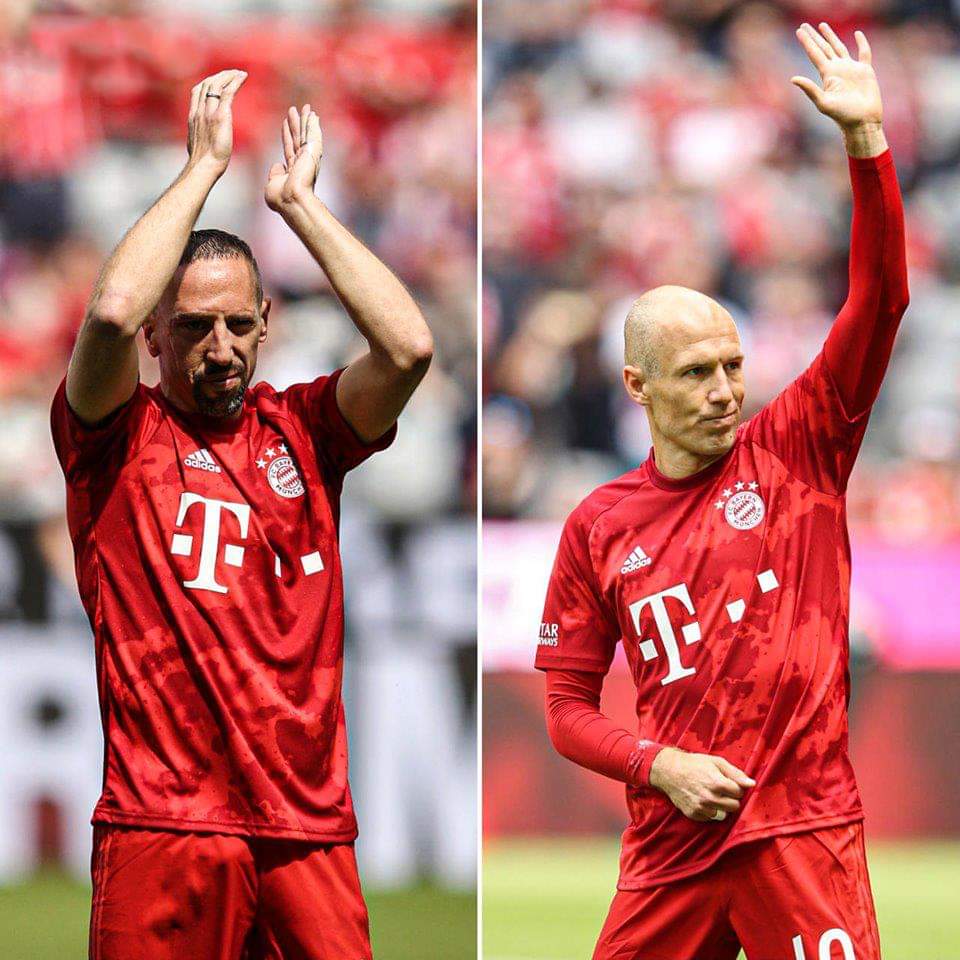 Old is gold! didn't they say so?
Well, Bayern Munich have once again been crowned Bundesliga champions despite their enthralling race with Borussia Dortmund.
the Bavarians held strong during the final months of the season to win their seventh consecutive league title.
However, it was more than just the league title that Bayern had to celebrate, but also the final appearances of Franck Ribery and Arjen Robben at the Allianz Arena.
Over the last decade, both players have become legends at the club and it was emotional to see both players manning the wings at the club for the final time.
Bayern trounced Eintracht Frankfurt – who were fighting for Champions League football – on the final weekend of the season to render Dortmund's latest win irrelevant.
Goals from Kingsley Coman, David Alaba and Renato Sanches had already wrapped up the win for going into the final stages and quelled a brief a heart-stopper when Sebastien Haller scored.
However, there was still time for Ribery to produce a special moment and score on his final Bundesliga appearance for the club.
The Frenchman scored a delighted individual strike from the left flank, eventually chipping the goalkeeper and notching up his 86th strike in the German top flight.
Then, just to make things even better, Robben also wrote his name on the scoresheet by tapping home from close range with the left foot that has served him so well.
Fairytale stuff.
https://twitter.com/ILoveSarri/status/1129764727092125696
https://twitter.com/ILoveSarri/status/1129766027984875520