"It will remain history the wonderful contributions you gave to Bayern Munich. You've lifted the team higher and higher every season from the time you came until the sun has grown dark on your careers," I guess these are the solemn words of Bayern supporters.
Even as they bid goodbye to their most cherished club, Arjen Robben and Franck Ribery have had a successful career at Allianz Arena for about a decade.
Below are some of the achievements the two players have made at Bayern.
Arjen Robben has played 201 games for Bayern Munich in the Bundesliga. He has scored 99 goals and 52 assists and has helped the German giants to lift a total of 8 titles.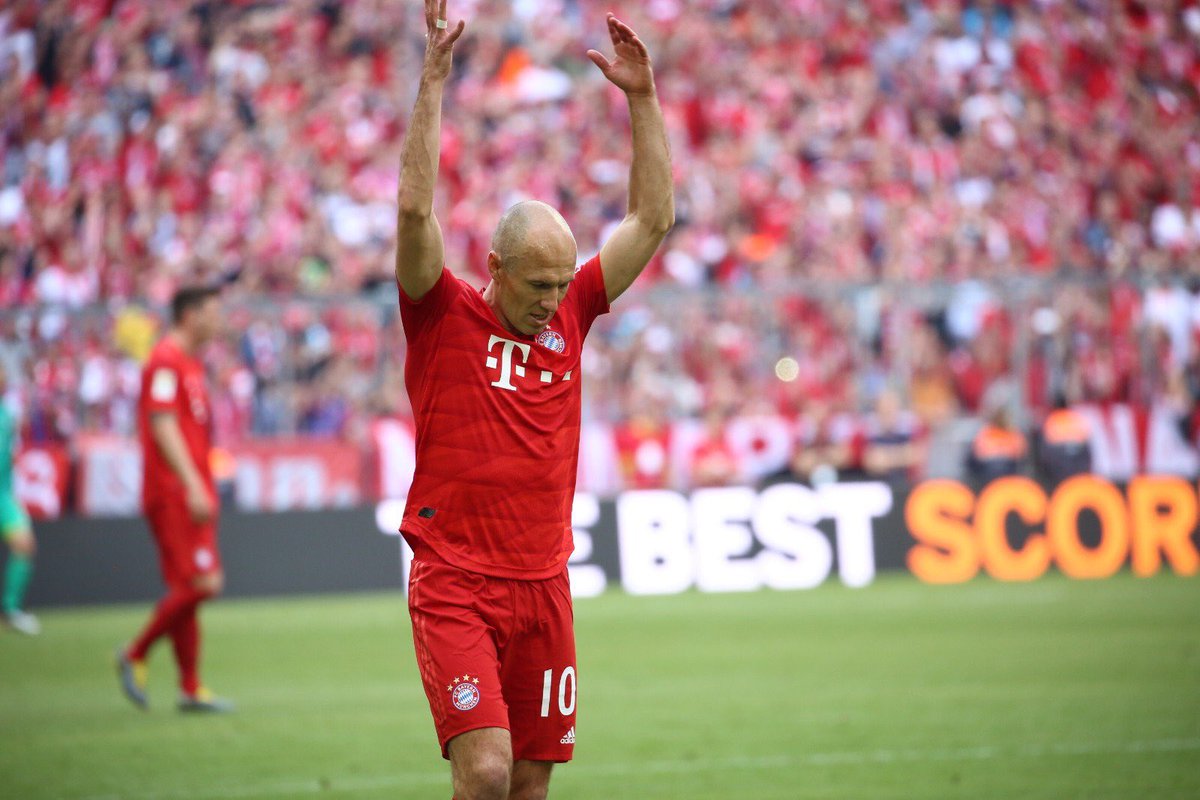 Franck Ribery, on his part, has played 273 games for Bayern Munich in the Bundesliga. The Frenchman has scored a total of 86 goals, made 93 assists and helped Bayern lift 9 titles.
However, the two legends did not fail to leave a mark as both scored before tearfully bidding farewell to Bayern fans.
Super Franck!

Ribery rolls the years and grabs a brilliant solo goal in his final game! pic.twitter.com/SCg0LwZ5M7

— Football on BT Sport (@btsportfootball) May 18, 2019
After Ribery, even Robben scores in his last match for Bayern. Scenes. pic.twitter.com/rze7zLgwei

— Kevin (@BrazilianTrent) May 18, 2019