Despite the registration for Huduma Namba remaining not mandatory, the president has extended the deadline for  the mass registration by one week.
Majority of registration centres across the country experienced long queues with people turning up as early as 4am to avoid the unknown consequences that hang over the heads of those who will not have registered.
Tana River County Commissioner Oning'oi Ole'sosio had warned that Kenyans risk arrest if they do not register for the Huduma Namba.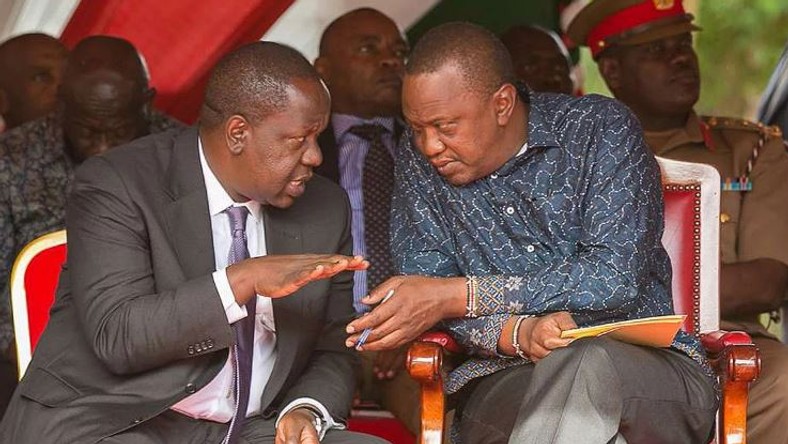 Those who will not have been registered by the deadline on May 18 will have to liaise with their respective assistant chiefs.
Dr Matiang'i said, there is no guarantee that they will be registered as fast as it is being done now.
"At the end of the deadline, you will have to look for the assistant chiefs and hope they have time to register you because Huduma Namba will not be a priority at that time," said the CS.
Uhuru's statement during the extension period read:
1. Fellow Kenyans, we have come to the end of the mass registration phase of the Huduma Namba exercise. I would like to commend and appreciate the commitment and patience of the 35million Kenyans who have registered so far.
2. Today is the penultimate day of this registration exercise and I take this opportunity to salute the men and women who have made this a success.
3. In particular the 42000 young Kenyans working as Registration Assistants and 8000 Registration Officers and the 400 ICT officers distributed in all our sub counties in the country.
4. However, I have observed with concern the long queues formed during these final days of the exercise in different parts of the country. It brings to the fore an ingrained last-minute rush habit that holds us back. Nevertheless, Kenyans are determined to register for their Huduma Namba and I have obliged to the numerous requests to give them an opportunity to do so.
5. I have directed the National Inter-ministerial Committee for implementation of this programme to extend the registration period for another 1 week. In this regard therefore, the exercise will effectively close on Saturday, 25th May 2019 at 6.00pm
6. I wish to urge those who have not registered to take full advantage of this extension and not to wait until the last day.
7. The Diaspora mass registration exercise which started on May 6th, 2019 will continue throughout all our missions globally and shall close on 20th June 2019.
8. I encourage each and every Kenyan to become a part of this momentous change that will help to positively transform Government delivery services for the benefit of all Citizens.
Jitokeze… Jitambulishe…. Jisajili.