Leave alone Manchester United, Arsenal are also struggling to release two of their stars, who are deemed as a burden to the club.
Arsenal have equally not had a good form this season- they have failed to qualify for the top-four position and are yet to know their fate in the Europa League final against Chelsea.
Nonetheless, the summer season always provides hope for clubs to make changes to their various clubs.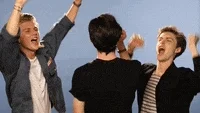 The Gunners are not left behind. They also have pointed out some of the players they want this season.
But their greatest challenge is finance. They do not have enough finance to enable them to make great signings of their choice.
Fans are concerned of their club's state and are making various suggestions that the club can use to reach their target.
The most notable suggestion was made by Gunners hero Charlie Nicholas who said that Emery should sell both Ozil and Mustafi and says the Spanish manager needs to sign four new defenders during the summer transfer window.
This because Emery's side conceded 51 goals throughout the Premier League campaign, with their defensive vulnerability ultimately costing them a top-four spot.
The biggest challenge now is getting the club that will play the player's wage since he now earns a staggering £200,000 a week.