According to former Kenya's chief justice Dr Willy Mutunga, the connection between cartels and politicians must be broken… The status quo is deeply rooted, but there comes a time when the leaders have to say 'and now we fight it out but in Kenya, money matters.
A few years ago police in Nairobi went on the hunt for a man by the name Mr Smith Mackenzie Otieno as they investigated a case in which Mr Christian Gallati, an Austrian national, was defrauded of €127,000 (Sh13.7 million).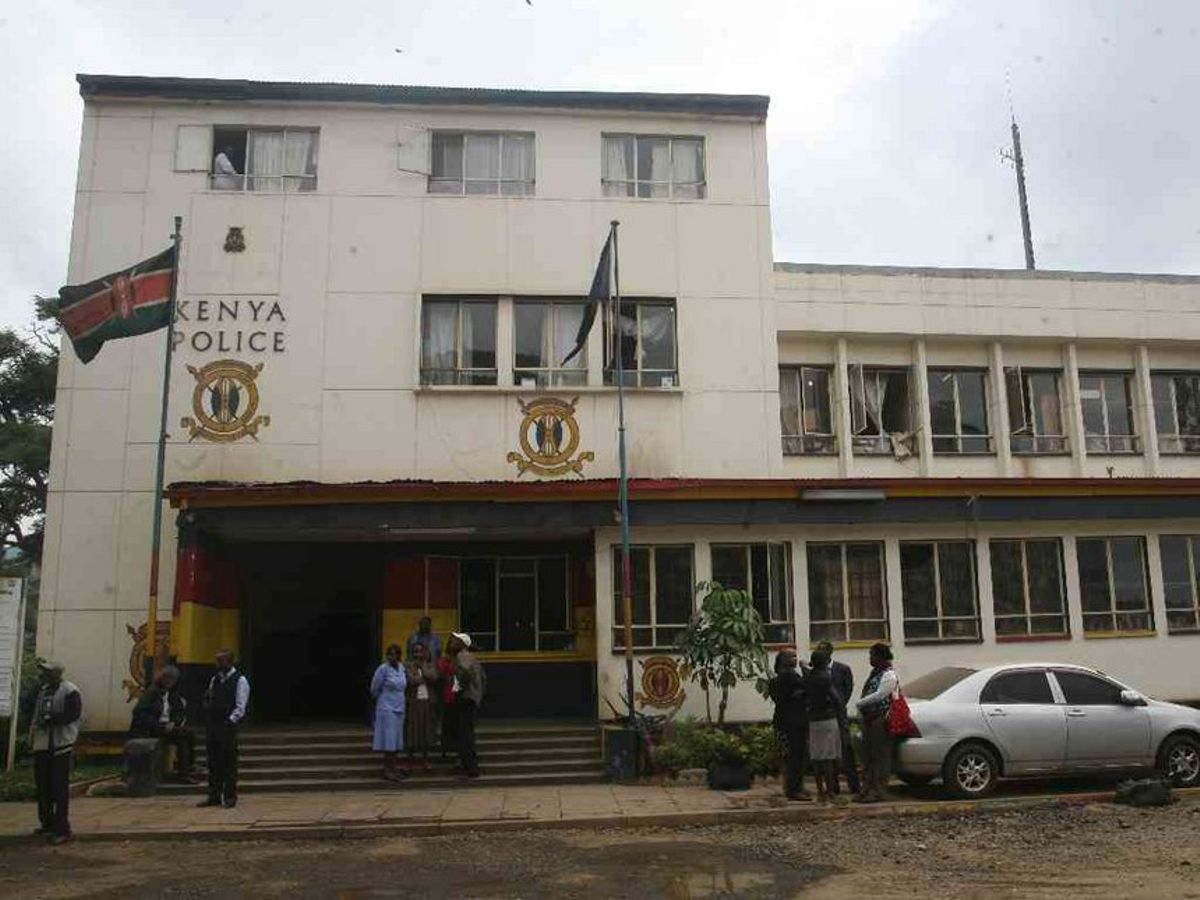 Mr Gallati had reported the case to Nairobi's Central Police Station and had been flying in and out of the country to attend court sessions alongside a witness.
A source familiar with the case, but who spoke in confidence, said some court appearances had sometimes been postponed to the inconvenience of the Austrian.
After several investigations by a journalist from the nation, it was revealed that "Mr Smith Mackenzie Otieno" and —Mr Jared Otieno is also known as "Mr Smith Mackenzie" — is one and the same person.
Jared Otieno is the man arrested by the Directorate of Criminal Investigations after a Chinese national claimed Otieno and others had defrauded him of Sh300 million pretending they would supply him with gold.
While Mr Mackenzie was listed as being "at large", Mr Kevin Obia alias Kevin Kleigh — who was also involved in Mr Otieno's marriage ceremonies — had made several appearances at Nairobi's Milimani Law Courts.
Like Mr Jareed Otieno, Mr Obia — sometimes referred to as the "Don" — is well known in Nairobi's high-end entertainment circuit and is often described as a "flamboyant businessman" in media reports.
I didn't know that; Jared Otieno works together with Sakaja in this wash-wash business. Take caution when voting for your leaders. pic.twitter.com/N7NFLKwzbx

— Juma Odhiambo 🇰🇪 (@Jodhis_) May 16, 2019
Mr Obia was at then facing charges of pretending that he could sell 7kg of gold to Mr Gallati for which he obtained the Sh13.7 million during a meeting at a hotel in Nairobi city centre. Prosecutors also allege an attempt to obtain $570,000 (Sh57 million) from Mr Gallati. This time the amount of gold the complainant was promised weighed 13kg.
Mr Jared Otieno is suspected to be part of a Kenyan-based international ring of fraudsters that mostly offers gold to foreign buyers at heavily discounted prices but ends up selling air, receiving export processing fees for non-existent cargo or shipping pieces of gold-coloured scrap metal to victims who had paid millions of shillings.
Documents belonging to "Mr Mackenzie" obtained from multiple sources show his preferred form of identification to those he is dealing with is a passport issued on November 8, 2002 showing he was born on March 4, 1980.
Our checks with sources at the Immigration Department indicate no records of such a passport or its use for travel, raising questions on its authenticity. The picture in the passport is, however, that of Mr Otieno. In effect, he has been hiding in plain sight.
One alleged victim who provided a sheaf of documents signed by "Mr Mackenzie" and pictures apparently showing he is the same person as Mr Otieno is a Venezuelan lawyer who on June 30 last year reported to Parklands Police Station that he had lost Sh170 million to Nairobi-based fraudsters.
In his statement to the police, Mr Simon Aldofo Franco Ortega said he arrived in Kenya hoping to collect $17 million (Sh1.7 billion) as proceeds from the sale of a piece of land he owned in Venezuela. After months of cat-and-mouse games, he realised he had been conned by a suspected sophisticated international criminal ring with tentacles in Kenya, Nigeria and the United Arab Emirates.
When the Nation interviewed him months after he reported the case, he had been stranded in Nairobi and could barely afford to pay his hotel bills.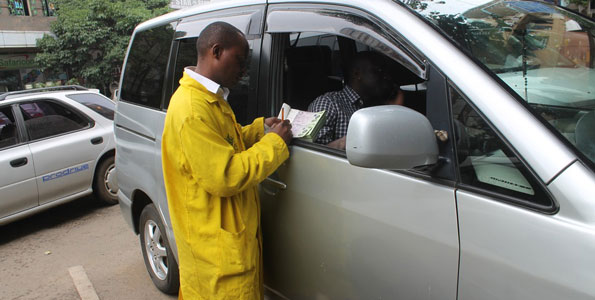 "When I landed at the airport I took a taxi and booked a hotel room. 'Mackenzie' instructed me to buy a new cell phone.
He said I should never use the hotel telephone to contact him," Mr Ortega said.
His story started in 2014 after he left Venezuela to settle in Panama.
He set out to sell the land in search for better life in Panama because, as he put it, his country's economy "is bad, there is no good life, no medicine, no motor vehicle spare parts and if you want foreign currency you have to run to the black market where the rates are five times higher." Mr Ortega looked for buyers on the internet.
After a few e-mail exchanges, "Mr Mackenzie", who identified himself as a Kenyan, is alleged to have informed the Venezuelan that a member of the royal family in the United Arab Emirates that he was representing as an agent was interested in purchasing the land.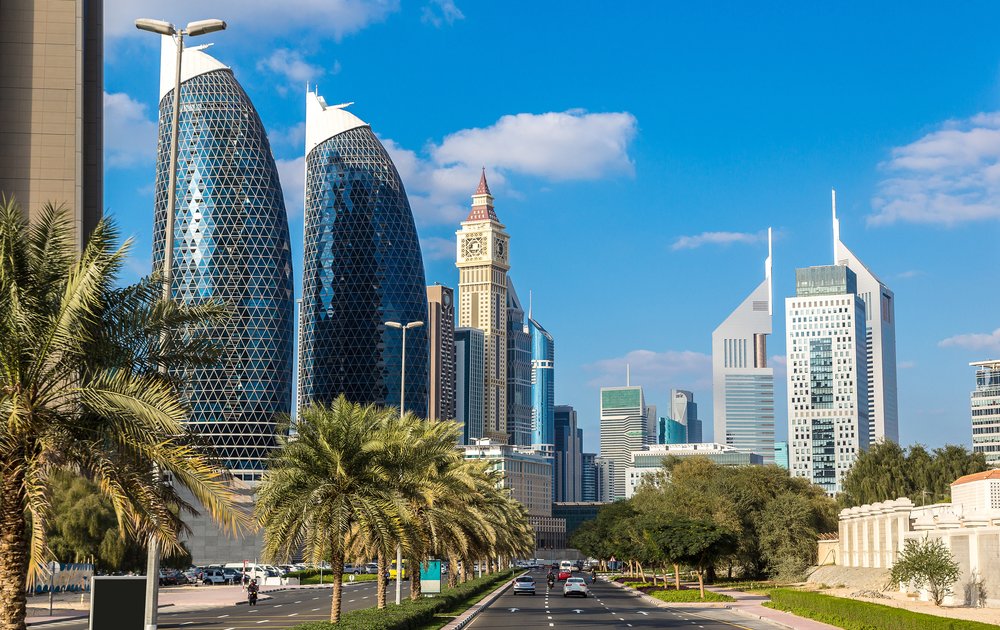 Within weeks, Mr Ortega allegedly wired the first $105,200 (Sh10.5 million) to an account in Dubai to cater for the legal fees and apparently continued sending more money to facilitate various administrative or logistics issues.
That payment is just one of many others he told the Kenyan police he allegedly made on numerous occasions to bank accounts in Dubai, on the supposed instructions of "Mr Mckenzie", before coming to Kenya. In total, he claims to have sent money through electronic funds transfer 29 times — with documentary proof to indicate the transactions.
The lowest amount was $10,000 (Sh1 million) and the highest $ 210,000 (Sh21 million). The total, he alleges, is $1.7 million (Sh170 million).
At one time, Mr Ortega said he travelled to Dubai and met people who introduced themselves as senior bank officials, which gave him confidence that the deal was clean.
He claimed when he checked his balance online it indicated a balance of $15 million (Sh1.5 billion).
But he was later told there was a hitch as he could not be allowed to withdraw the money from the Dubai Bank without special authorisation to supposedly avoid money laundering.
"After a lot of communication, we agreed the money should be released to my contact in Kenya and thereafter wired to Panama. I received so many documents from law firms and government agencies showing everything is clean," he said. However, the letters, which he showed to the Nation, turned out to be fake.
After he came to Kenya to complete the transaction, Mr Ortega alleged that one day he was contacted and told his "cargo" (the money in cash) had arrived and was kept at a secure vault.
"I met him outside a restaurant near Arboretum. We went to a place where the driveway was a single lane. There were many people. They opened a box and I saw it was full of US dollars. '
Mackenzie' said that was my cargo," said Mr Ortega, claiming some of those who were at the place were "armed security".
But before the "cargo" was given to him, he alleged he was told he had to pay some charges amounting to $101,200 (Sh10 million). This, "Mr Mckenzie" told him, was supposed to pay for a "certificate of non-criminality at $65,000 (Sh6.5 million), custom handling at $23,000 (Sh2.3 million) storage at $7,400 (Sh740,000) and change of ownership at $5,800 (Sh580,000)."
"I did not have the money and so I stayed at the hotel for a full month while struggling to raise it. Finally, I paid it to a law firm as instructed. I went to his office and that is when I realised I had been conned. He told me to fly back to Panama because the money would be wired to my account by the Central Bank of Kenya," said Mr Ortega.
Mr Ortega alleged that when he reported the matter to the police, he was told the suspect was also wanted for other cases but there was no evidence to arrest him.