Hear yea! hear yea! lovers of fashion, it's time to stop making last year designs because a little salt and pepper has been added to the norm and we now have new designs to take us through the year.
Well, not the entire year because fashion is on the move. So here are some of the designs that are trending in 2019(yet), oh and yes even the print matters so pay attention to the details.
Some designs have survived 2018 and are still trending even now that we are almost halfway into the year.
This design will not work of on anything below the knees, so if you're shy about your legs don't do this, you'll just ruin the look and the fabric.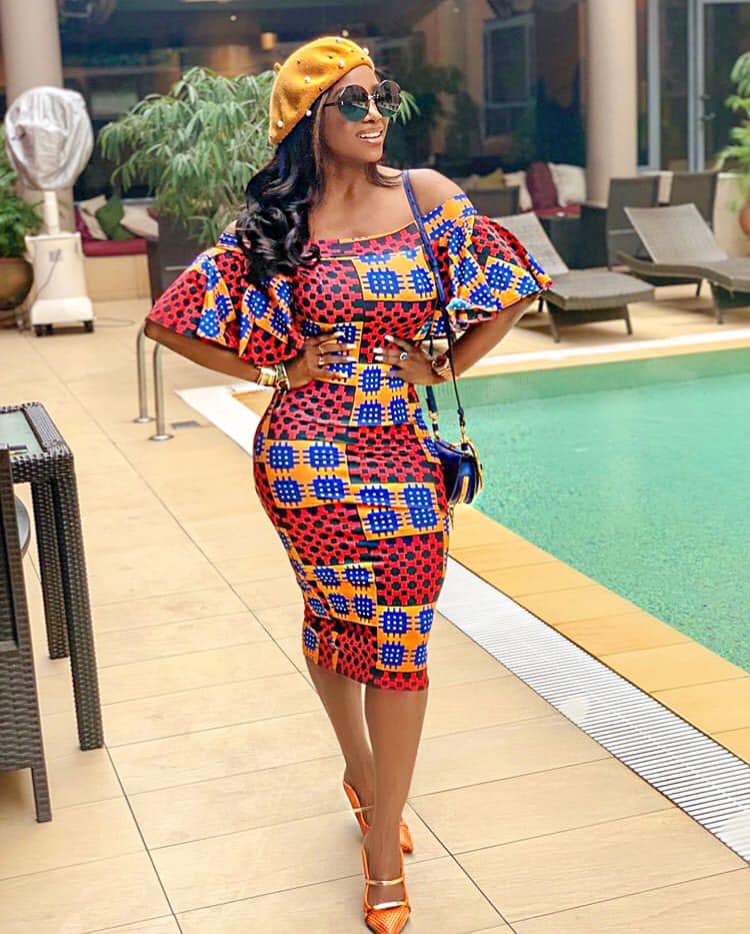 The off-shoulder design has been overdone and is now overrated, however, you can still rock it you involve a little creativity like the design above it will qualify you for a runway walk.
This one is simply exquisite a high low little dress, this one can pass for any event, from a girls'day out to weddings, even the red carpet. The only thing you'll have to change is the shoes, jewelry, makeup and hair.
Fascinators are here with us since the royal wedding of Kate Middleton this pieces of art haven't gone old. The designs just keep getting better and better.
Ankara it's all about creativity, the dungarees design is here to stay a little longer. Her skirt has gathers at the waist an a-line is also another idea that could good on the dungaree design.
Look at the lace on the photo above and below…. Net is back, itis replacing the lace. and right now the trend is matching it with the colour of your skin, not that other colors arebad you can always get creative.
Peplum has become too plain and common the new thing is to spice it up with layers or folds. The lady above has gone with the folds and net and it looks fabulous.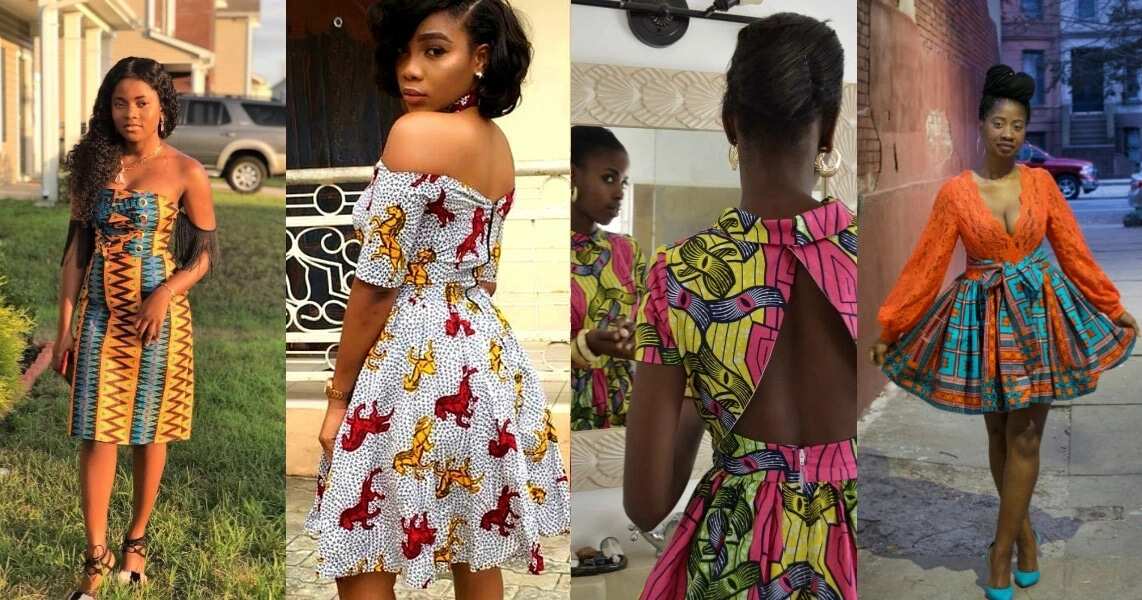 People now want to show skin. remember in showing skin, less is always more. Look at how the four ladies have elegantly shown what their momma gave them, differently.
This design was for last year and is still in the trending boat.
Culottes are back… and creativity has just began
Jumpsuits are still holding one the trend, we aren't sure if they will stand the test of time now that the culottes have resurfaced.
The wings are back, now your creativity will make you stand out of the crowd