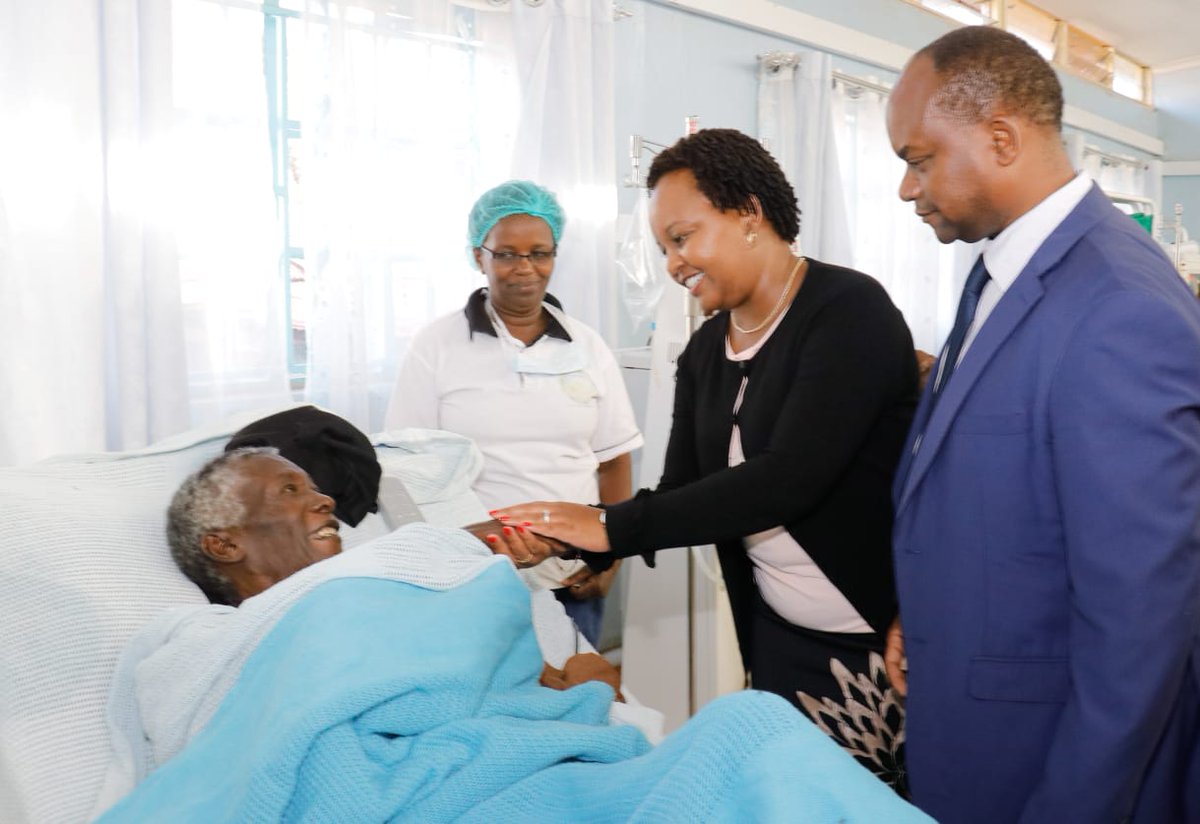 Many Kenyan women are rocking natural hair today, with most of them going the short hair way, and Anne Waiguru, the Kirinyaga governor is not left out.
Now, The Kirinyaga governor AnneWaiguru dropped her hair signature'Abuja' to a shorthair. Sometimes she could wear long weaves before making a major decision to cut her hair short.
Well, some people complimented  Waiguru's moved from the usual abuja lines to short hair. Others were not pleased with the change, but anyway she did it. That was not really enough- she has proved that she is an endless journey of changing hairstyles.
The normal hairstyle that Waiguru was so fond of before moving to short hair gang was Abuja lines and weaves
However, short hair was not her final move in handling her hair. She went ahead and changed it. She now looks like, MCA Tricky-Lol
Since it is common now to walk into an office with neatly done dreadlocks, Waiguru decided to make a move an now she has baby locks. The society we are living in today does not have too many restrictions.
Take a look at Waiguru's baby locks!