The ongoing crackdown on tax evasion scheme at KRA as brought tension and panic among members of staff.
It has gone to the extent of staff members not talking to each with fear that colleagues may be spying on them.
According to sources, services at KRA are at a snail's pace as anxious employees feared they would be next on the chopping board.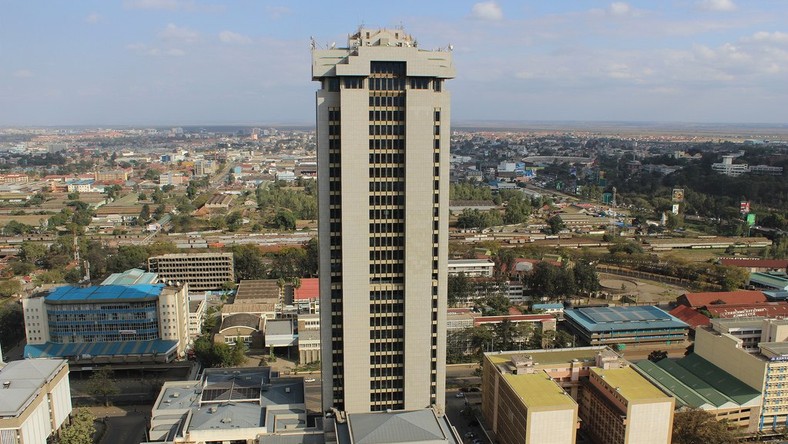 One of the employees was quoted saying, "nobody is talking to another because nobody knows who is who. But we know we have several detectives among us, so we are very careful."
They were also forced to form a WhatsApp group through which they are trying to raise money to bail out arrested colleagues.
This came as raids in Mombasa intensified as detectives are also said to have raided several homes of KRA officers thought to be on the run.
Top managers  were forced to hold a crisis meeting with members of staff and defended Commissioner General John Njiraini whom many employees are accusing of orchestrating the crackdown that has so far seen 53 of their colleagues appear before court over abuse of office and tax evasion charges.
According to confirmed reports, detectives are now hunting down 22 employees believed to have been part of the racket but have gone underground following the wave of arrests. 
In particular, Njiraini and KRA board chairman Francis Muthaura held a series of meetings with departmental heads and staff, to assure them that in future, such an operation would be conducted in a different manner and urged them to continue operations without interruption.
The assurances fell on deaf ears.
Disgruntled staff dismissed the assurances, saying they no longer trusted Njiraini and demanded that he issues a memo on the same.
Almost immediately, Muthaura was forced to released an internal memo while another statement was dispatched to newsrooms assuring the employees that the crackdown did not target at any group of individuals or category of staff.
"This should, therefore, neither be characterised as a personal agenda driven by specific individuals within the authority nor as a scheme targeting groups or categories of staff," Muthaura said.
He also reaffirmed KRA's resolve to continue with the fight against corruption and other fraudulent activities.
"The board treats incidences of tax evasion as serious crime that demand resolute action against both taxpayers and staff members who may abet such practices. We wish to express our confidence in the Commissioner General and the management team and assure the public that the operations of KRA continue uninterrupted," he said.
Press Release: Ongoing Investigations Into Practices by KRA staff.https://t.co/qswXyJ9Pq4 pic.twitter.com/EHWPy6Ozfd

— Kenya Revenue Authority (@KRACorporate) May 14, 2019
The employees on the run are part of about 100 staff being investigated for fraudulent clearance of cargo and altering of tax returns to help in tax evasion. Others are accused of issuing tax compliance certificates illegally.