The fake gold scam involving a Dubai royal being conned sh 250 million is now turning out to be a web of powerful people in the country including our favourite famous politicians.
The Emirate of Dubai Sheikh Mohammed bin Rashid Al Maktoum's nephew Mr Ali Zandi who represents Zlivia Company, a gold trading company based in Dubai on September 25, 2018 was approached by a group of people who  said they would help deliver 4.6 tonnes of gold from Ndande Tribe in DR Congo.
The said gold was to be moved by road from DRC via Uganda. They claimed that they needed financial facilitation to deliver the consignment.
However in a well plotted scheme of fraud after the said consignment moved from DRC through Uganda, on September 27, the Kenyans said the gold had been detained at JKIA.
After the claims powerful people now started being contacted to solve the mess and ODM's opposition leader was almost caught in the trap.
According to Odinga's aides who were quoted by local media, the former prime Minister was approached by one of the fraudsters while on a trip in Dubai.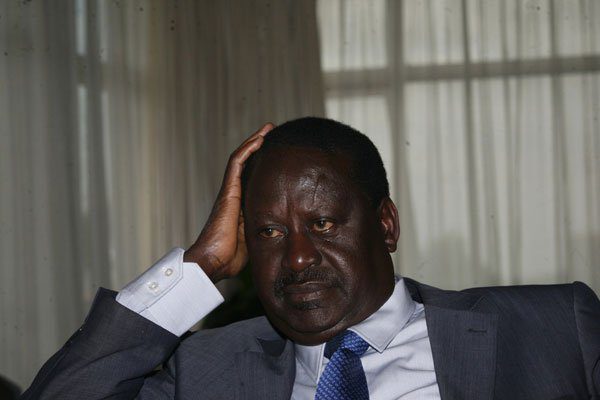 The scammer visited the ODM Leader's hotel and asked him to call Interior CS Fred Matiang'i to convince him to release his "gold consignment" that was allegedly held at the Jomo Kenyatta International Airport (JKIA).
The fake gold dealer gave Odinga his phone to speak to a number saved as CS Matiang'I but the former Prime Minister quickly realised that the man on the other end was an impersonator.
He returned the phone and angrily ejected the conman out of his hotel.