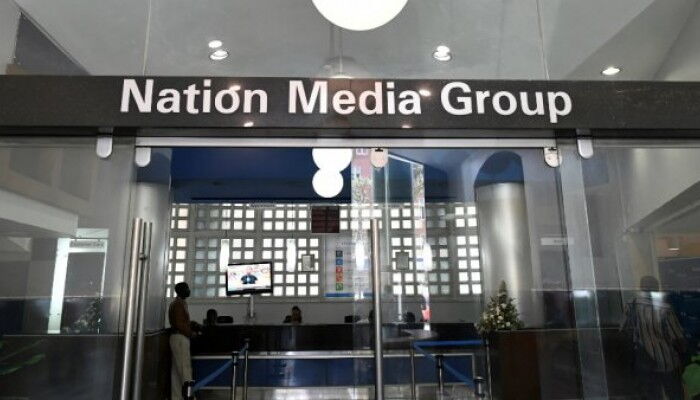 A local daily has exposed scheme planned to use the publication in the gold scam where a Saudi royal was conned sh 250 million that is now under investigations
Flashy politician Zaheer Jhanda, who claimed to be a local representative of Ali Zandi, who has connections to the Saudi Royal family, wrote to the Nation Media House claiming that a consignment of Ksh 15 billion worth of gold had been confiscated at JKIA.
"UN agency officials stopped the cargo from being transported to Dubai," he said in a string of messages to Nation.
The warning bells of the fraud however, began three months ago. Apparently, the consignment was supposed to be sent to his client(Mr. Jihanda).
Nation however did not publish the story after verifying his claims. As it has turned out three months later, doing so would have given Mr Jhanda and his accomplices, including a senator from western Kenya, the legitimacy they needed to carry out the fraud.
His tranche of 'evidence' involved a shipper known as Rosta Victor and the airway bill was 1903022625. One of the invoices addressed to a Mr Zandi showed that the firm was to part with Sh 61.8 million, a bulk of which was for the delayed flight rotations after the plane was not cleared to fly.
As it has turned out, Mr Zandi did not get his gold shipment but he parted with money. He now wants his gold shipped to the UAE or to be refunded his money. But according to police investigations so far, the con game began early last year with a story on the blogs that 4.6 tonnes of gold on transit from Congo had been seized in Kenya.
It is believed that was when the fraudsters made contact with Zlivia and they needed a story to back their claims. After a year of trying to entice him, Mr Zandi eventually came to the country in January this year where he was taken to a warehouse and introduced to a well-known gold swindler who has a case in court over firearm misuse.
He was then taken to another warehouse at the JKIA where he was introduced to Mr Victor Rosta, who was supposed to ship the consignment to the UAE. Mr Rosta, who claimed to work for the United Nations, then informed Mr Zandi that the consignment cannot leave the JKIA since it is not on a local flight.
They demanded $750,000 in order to release the consignment and proposed the gold to be transported by a local airline. It is at this point that Mr Jhanda contacted the Nation on the 'gold' detained at JKIA that belonged to Mr Zandi. Mr Zhanda was not available on phone Monday.
The United Arab Emirates (UAE) wrote a protest letter asking for the release of gold owed to Mr Ali Zandi who has connections to the Saudi Royal family, prompting a swift reaction by the Directorate of Criminal Investigations that saw a consignment of fake gold being seized Monday after a raid in Kileleshwa home Nairobi.