The rivalry among Kenyan leaders is not something new. It always helps in shaping the political agenda and preparing the next course of action. Preparations for the next general elections have always caused political rivalry and bad blood, especially among leaders from the same community eying top key positions, be it in Parliament or the presidency.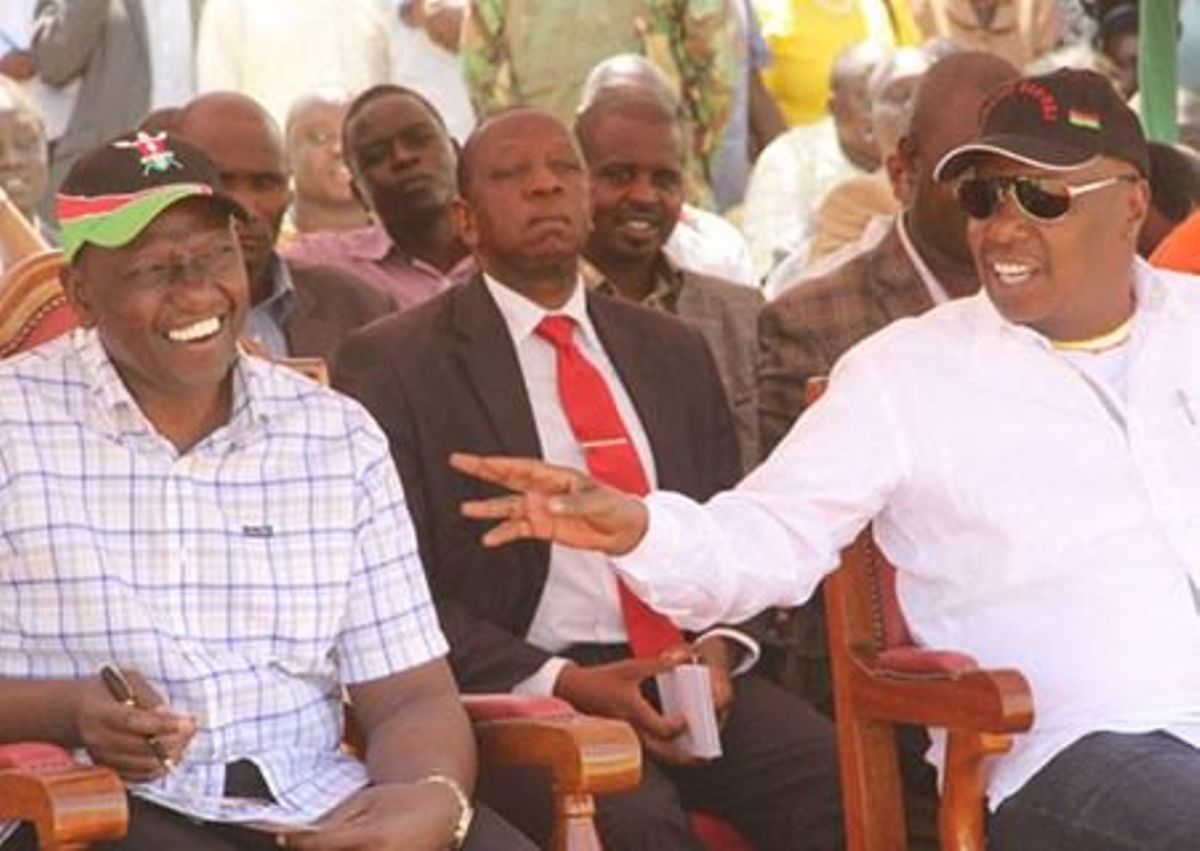 Deputy President William Ruto and Baringo Senator Gideon Moi have not been seeing eye to eye thanks to greater political ambitions each one of them has. But what we are witnessing between Deputy President William Ruto and Baringo Senator Gideon Moi is a repeat of what has happened before.
The difference in opinion and approach to issues affecting the Kalenjins and Kenyans at large does not necessarily mean that Ruto and Gideon are in a political war and are going for each other's throats.
Gideon Moi has several times blocked Ruto's attempts to "see" Moi, a clear sign of territorial bullying. Many Kalenjins now see the rivalry between Ruto and Gideon as a barrier to the unity of Rift Valley, and they want the two to sort out their issues before 2022.
At a burial of an influential teacher in Rift Valley last weekend, Kalenjin elders called for unity in the region. This call has since been interpreted as a "building-the-bridges" or "handshake" Rift Valley edition.
In response to the call, Gideon Moi asked his rivals to quit associating him with 2022, clearly indicating that he was changing his stand but it was too soon to proclaim it.  Furthermore, Gideon emphasized that if anyone wants a handshake they must only extend "clean" hands. It is thus safe to say that Gideon Moi is ready to work with William Ruto if the D.P. has good intentions.
It will not come as a surprise when Gideon Moi finally joins William Ruto's camp for the sake of peace and unity in Rift Valley. Despite being the son of a former president, Gideon Moi knows his shortcomings. He knows that he is no match for the son of Sugoi. He will not allow Team Tanga Tanga to humiliate him so he must make peace with the deputy president soon.