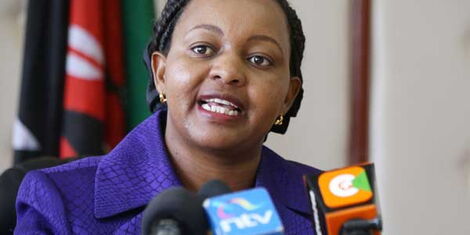 Kerugoya County Referral Hospital in Kirinyaga County was exposed of it's Unpleasant conditions on a local media channel on Sunday 11th May.
Following the video, Kirinyaga Governor Anne Waiguru has now been forced to order a clean up of the facil.
In a statement, Waiguru ordered Kirinyaga County Joe Muriuki to constitute an emergency taskforce to clean up the hospital.
"This taskforce is mandated to carry out the immediate re-deployment of manpower to clean up and maintain standards in hygiene, public health, and safety at the hospital within 72 hours," the statement reads in part.
The first-term governor explained that the hospital upgraded its facilities and increased the number of services that it offers. As such, more patients have been seeking treatment at the facility.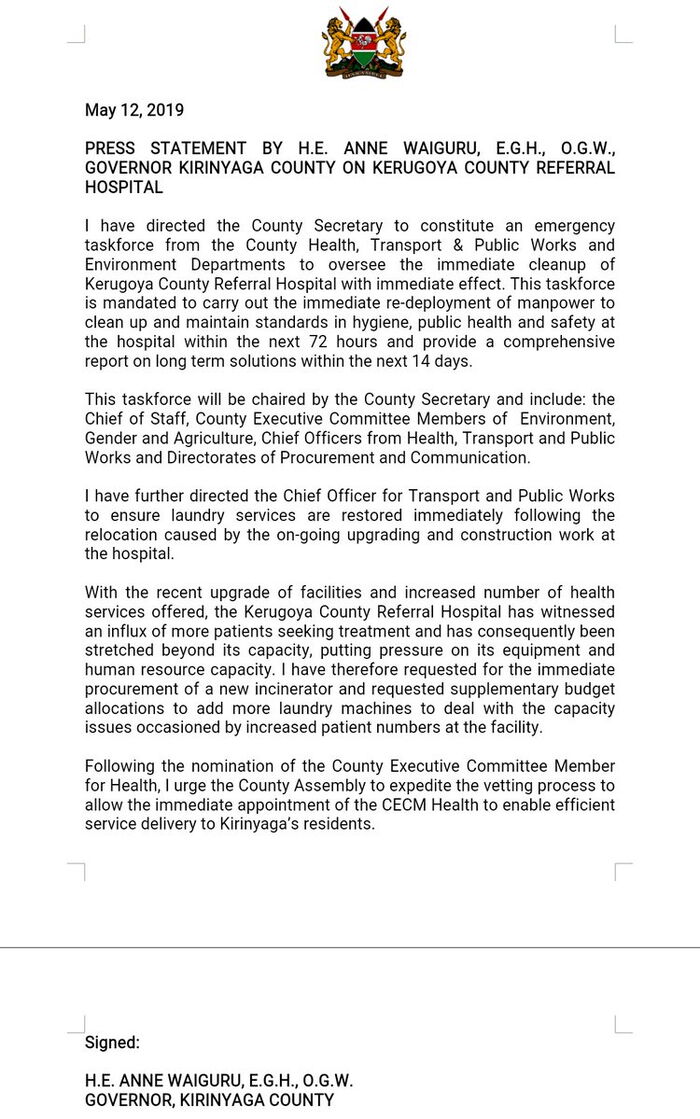 She also ordered the procurement of a new incinerator and laundry machines to deal with the capacity issues.
The hospital recently laid off 200 casual workers, including cleaners. This has resulted in blocked toilets, unwashed linen, rotting garbage, and undisposed hospital waste.
Water shortage at the facility has made the situation dire by exposing patients and hospital staff to infectious diseases.
Kenya Union of Clinical Officers (KUCO) Kirinyaga Chairman Paul Mwangi revealed that two nurses at the facility had been diagnosed with Hepatitis B.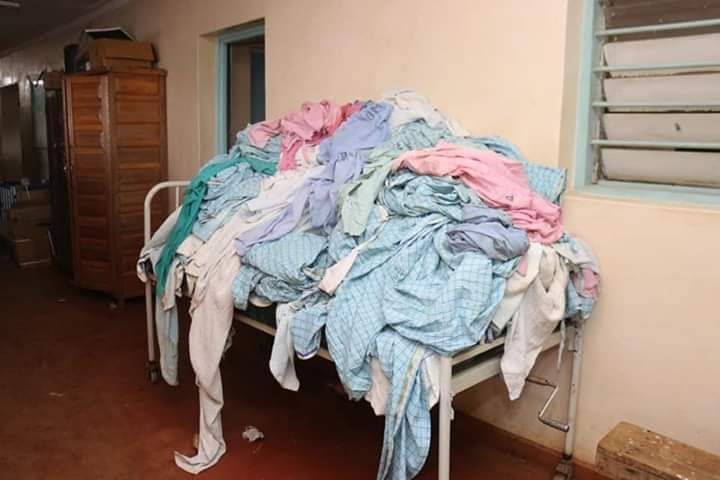 "There are several nurses who are experiencing diarrhea. Last week, two nurses were diagnosed with Hepatitis B," he stated.
Mwangi also expressed fears of a cholera outbreak if the situation was not rectified soon.