The weekends is here and for some of us still comply to the general cleaning on weekends. Most general cleaning involves washing, dusting and sweeping and a few time decongesting.
Remember those days of 'mali kwa mali'? where mom's used to collect all newspapers, old clothes, worn-out things, clothes you've outgrown and trade it for household items? They were mostly basins and buckets. Well if you can't remember you were living in 'leafy-suburbs' of Nairobi.
So back to decongesting, general cleaning comes with decongesting and now we will decongest the 'mali Kwa mali' style. Some of us hold on to things we have not used in decades. You need to make room for new things especially clothes and when you do you will realize that you actually don't have as many clothes as you think because you don't wear most of them.
To help you clear out your closet is a list of the top ten things that should be tossed out, even burnt if possible, since even donating them would be an insult to the recipient.
1. Faded blacks
It is so easy to keep old faded black sweaters, tank tops, t-shirts and cardigans around especially when they do not have any tears. It is about time you tossed those away.
Image consultant and fashion guru Robert Burale is of the opinion that black clothes fading out as a result of too many washes is not a problem in itself as chances are they will fade out evenly.
"The problem comes in when you try to wear them with other black clothes and suddenly you are just 50 shades of grey," he says.
2. Promotional T-Shirts
Promotional T-shirts as the word suggests are meant for just that, promotional events. "Wearing them outside of their season is just cheesy," says Robert. He is, however, quick to add that if you must wear them, it has to be in the confines of your house while sleeping or cleaning.
Derek Bbanga, Image Strategist at Public Image Inc, agrees that wearing a promotional tee outside the confines of the company equals devaluation of the brand.
"I myself have a couple of promotional T-shirts, which I am thoroughly attached to. To avoid the temptation of wearing them, I put them in a different room as memorabilia," concludes Robert.
3. Make-up
Make-up ages faster than you think. According to experts lipsticks and glosses expire within three months as they are easily contaminated. Powder and concealer have a longer life of up to six months once opened while nail polish can survive up to a year.
The danger of staying with make-up beyond the recommended periods is that they harbor bacteria and sometimes fungi and may lead to ringworm infection once applied.
For brushes used in make-up application, they should be wiped with every use and washed with shampoo, conditioned and left to dry in the shade every week. Brushes made from goat hair are preferred as opposed to those made from plastic or synthetic materials as they last longer.
Women should adopt the habit of using a brush in all their make-up application, including lipstick, as it is more hygienic and lengthens the life of the make-up.
He strongly advises make-up wearers to have a separate make-up bag in which to carry their make-up to avoid dirtying the bag and also to shield the make up from extremely hot conditions, which shortens their life.
4. Crop top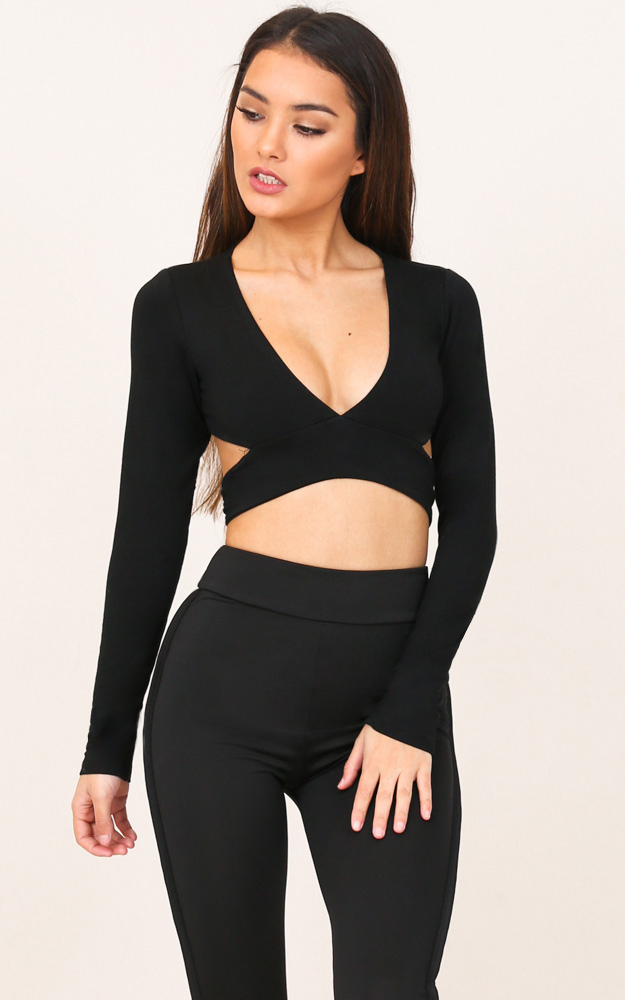 They used to go by the name of 'tumbo cut' in the yester years and are, sadly, said to be the in thing at the moment. They expose your midriff leaving nothing to the imagination and are even more unsightly when worn by women who are not so fit, leaving "love handles" bulging out.
5. Worn out inner wear
Most people are victims to this, did you know that you are supposed to keep a bra for six months maximum and panties & bikers only for three months? Yes anything more than that is socially and hygienically 'illegal'
Do not wait for the underwire of your bra to start showing or your panty to lose its elasticity before you replace it.
When it comes to washing inner wear, never use the washing machine. Hand wash them with cold water. For a more thorough wash soaking underwear in clean water for a few hours before washing them with perfume-free bar soap.
6. Worn out shoes
In case you were wondering why your pair of doll shoes cost Sh200, it is because they were meant for a season. Once they have holes, get stretched out or get scuffed and ugly, get yourself a new pair. Please do not try to repair them. All the cobbler's sewing and gluing will only go to make them uglier.
Then there are those shoes you have grown attached to because of how much you paid for them, how long you have had them or what brand they are. If they are worn out, it is time to part ways otherwise, they can just ruin a nice outfit.
However, to make shoes last longer, Director of Fab Guru shoes, Bright Muyoti advises that you should not wear one shoe more than twice a week to allow the shoe to air out. How you clean your shoes also determines how long they last.
He advises that when cleaning suede shoes, avoid using water and don't dry them under direct sunlight. Store them in a box or a plastic bag that can be sealed to avoid dust.
"For patent leather shoes, just use a damp cloth to wipe and maintain them and apply neutral shoe polish. Use the actual shoe polish color when you want to restore the color of the shoe," he says.
7. Ill-fitting shoes
Do not lie to yourself that the super-tight shoe that pinches you in all the wrong places will expand with time. If it hurts your feet after a couple of hours, the pain will show on your face, and do you really need to hang on to something that hurts you?
8. Faded denims
There is no point in having several pairs of faded denims. Bag those up and replace them with one or two dark pairs of really nice dark pieces.
Robert adds that wearing faded jeans, and more so the damaged or rugged alternatives, is a sign of wanting to hold onto something beyond its life expectancy.
9. The outdated
Remember those suits you wore to work 15 years ago? Let me refresh your memory; the enormous shoulder pads, oversized blazers and polka dot dresses. They do nothing to complement your body.
And just in case you are convincing yourself that the fashion will come back around, don't. And even if it does come back around, resist the urge to get yourself a pair.
10. When was the last time you wore it?
If you wore it less than a year ago, it is in great shape and you are still using it, keep it, otherwise, it is just clogging up your closet for no good reason. A good example is that sock whose partner you have been looking for since last year or that bridesmaid dress that you try convincing yourself you will wear someday