"You must fight for it. You can't wait to be endorsed. Let them come and face me on the ground. I am pretty much ready for them. You can't hide and wait to be endorsed. When the right time comes, I will go personally and engage the voters"
These are the exact words William Ruto used when confronted with the question of what he will do if in case President Uhuru Kenyatta turns his back on him.
The impact that an endorsement from President Uhuru Kenyatta will have on his Deputy William Ruto's bid for the presidency in 2022, has been the subject of many debates.
It is these same Debates that have left William Ruto's allies at loggerheads with handlers of President Uhuru Kenyatta. Ruto's team have been accusing the Kieleweke team of being used to undermine the DP Ruto.
During a conversation with the late Assistant Minister John Keen, when the DP visited him in 2016, Ruto got into a candid discussion about the Uhuru factor on his ambition.
Keen told Nation that he looked the DP in the eye and asked, "The President has publicly stated he'll go for 10 years; then support you to go for your 10 years: Is the promise binding? And if so, do you see the Mount Kenya bloc voting for you just because Uhuru will tell them to do so?"
Former Assistant Minister John Keen who was a popular politician among Maasai speaking communities
"I have no reason to think the president will renege on his promise. As for Mount Kenya votes, I won't sit back to wait for automatic endorsement.
"When the time comes, I will go there myself and talk to the people. Of course, I will request and really appreciate that the President be with me when seeking support in his backyard," responded Ruto. 
The veteran politician further asked the DP what he would do if the President failed to endorse him. Ruto stated that he would not only depend on votes from the populous Mount Kenya counties but would also court other regions to rally behind him. 
"Mzee, I actually came here so that I can ask you to help me get the Maa vote when the time comes!" Ruto appealed to Keen. The former Kajiado North MP explained that in politics one needed to have back up plans because of its dynamic nature. 
He went on to give a story about how former President Mwai Kibaki's fortunes dipped overnight.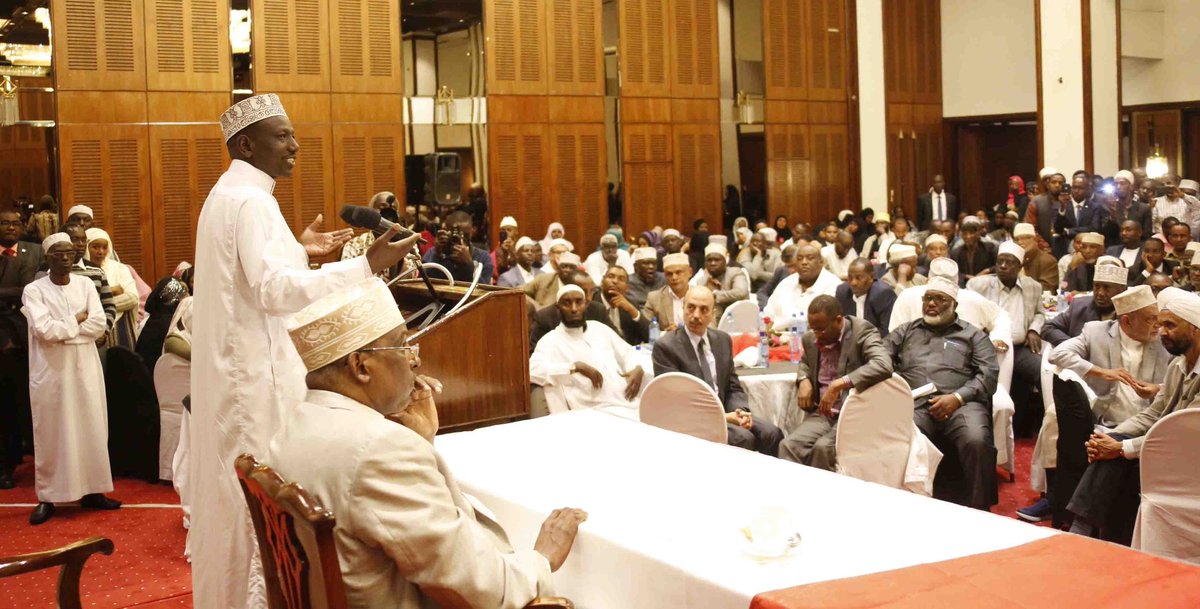 Keen, who co-founded the Democratic Party with Kibaki, narrated that during the 1992 General Elections, the former president was poised to win until Kenneth Matiba entered the race at the last minute.
The result of Matiba's entry was that it split Kibaki's votes and President Daniel Moi was able to beat both of them to serve another term. Moi had won with 1,927,645 votes, Matiba came second with 1,354,856 votes and Kibaki garnered 1,035,507 votes. 
The unity deal between Uhuru Kenyatta and Raila Odinga seems to have displaced Ruto from the equation completely, making him to change strategy.
Mr Kenyatta has insisted severally that the Handshake has brought stability and helped him dismantle cartels who have frustrated development in the country.