The average Kenyan woman has been made to believe that true beauty is being light skinned, having big bosoms, tiny waist, thick thighs and a humongous bottom. That's what is takes to be the epitome of beauty.
You cannot imagine how many women are stressed because of this definition and are doing extreme things to achieve this some funny some not so funny because there are women who have had their limbs amputated because of these shenanigans.
Women will take up anything just to fit into the description of beauty, but the truth is beauty is who you are, the right definition is within you and not what others think. Frankly, I prescribe to the model kind of body, the likes of Naomi Campbell and Alek Wek but that's my kind of beauty.
Regardless of the thousands of banned products women have decided that they will not have what KEBS is saying. They say, 'Afterall everybody will die, we had better die fabulous.'
This is what Nairobi women are doing in the name of being fabulous
1.ARV to weight
Some women cannot add weight naturally so they have to use all methods necessary to get get the flab, even use ARV's.
The problem with using ARVs is that it may raise you levels of cholesterol and according to experts, taking ARVs derived from a combination of drugs (from the nucleoside RT inhibitors (NRTI), which are used to stop the virus from multiplying, and protease inhibitor classes), will experience changes in the distribution of body fat, which women may mistake for weight gain.
Long term effects include kidney, liver or pancreas damage, and Abacavir hypersensitivity reaction, which results in fever, vomiting, and/or nausea, high blood sugar, diabetes and high lactic acid levels in the blood.
2.Chicken feed for sexier hips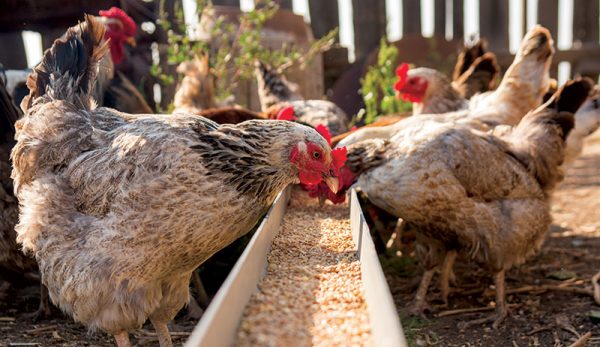 The most prefered being growers mash, and it has many success stories.
The problem with it is that when you eat it, your body ends up developing resistance to antibiotics, leaving you at the mercy of bacterial infections.
3. Silicon injections for bigger hips and butts
These injections cost Sh25,000 per butt injection, ladies are rich I tell you.
4. Padded Undergarments
This one is mostly for self-esteem boost because it seems impractical to lure men and disappoint them when you guys are naked.
The bikers retail at Sh3,000 per piece on Jumia online shop. A seller says five are enough because they are easily washed, and the pads are removable.
5. Mercury and Hydroquinone to bleach
It cost about 5k in river road and there other mixtures that are sold at sh300-500 but the side effects are quite dramatic even to the health.