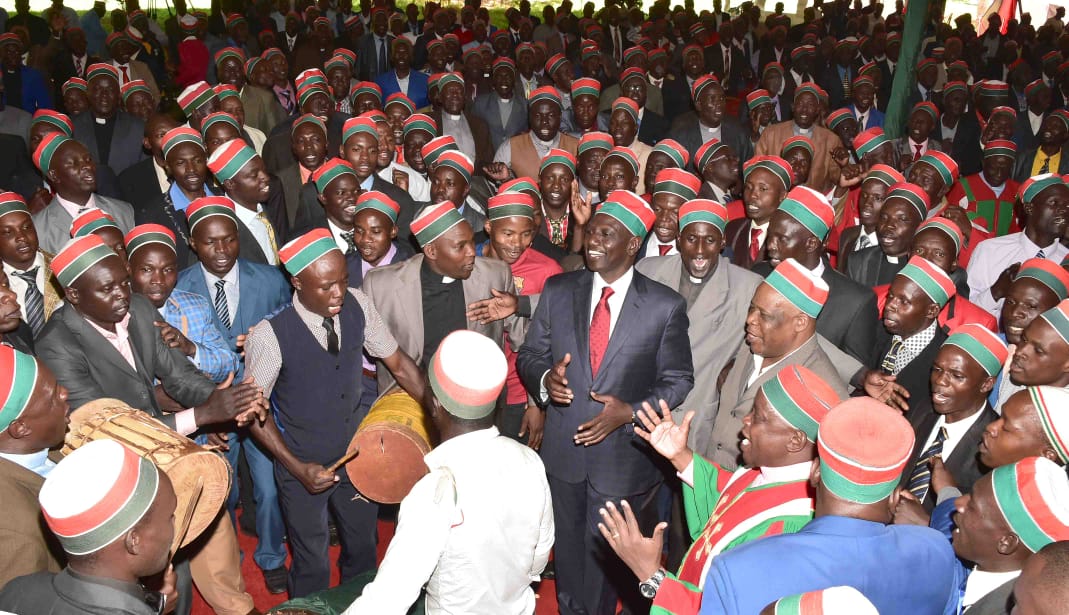 The DP invited over 4000 pastors from the African Divine Church for prayers and launch of ADC SACCO.
The congregation was so big, and there was no sign of female and all dressed in a similar code. They all had caps. Take a look at them
"We know as members of the clergy you do not get enough money like other Kenyans. To help you, you should come up with a program of raising funds and later take loans when in need," said Ruto.

After launching the SACCO, they all danced and made merry to mark the day when team "tangatanga" leader helped the clergymen find a way to mobilize local resources to fund the country's development in addition to foreign loans and taxes.
Take a look at Ruto dancing
The video brought funny reactions from people and this is what they had to say.
Ever heard of the term high priest? This is it! The high priest of corruption in his official attire .
Lol, this is so funny. What new name does Singh have? Yet this shows the desperation of the polloi that he is exploiting like an expert…
Are they singing or murmuring and miming 🤷🏽‍♂️hii ni mikora wako na njaa
Uyu jamaa anapenda jokes sana, na ukikaona😂
I think corruption runs in Kenya's DNA.
They look like they are in a school uniform
Huyu akakuwa president Kenya itakuwa fuata nyayo politics allover again🤷🏾‍♂️
🤣🤣🤣🤣🤣🤣 hii drama ya Ruto nayo kila saa?? Yaani lazima Ruto atajwe on daily basis🙄🙄🙄