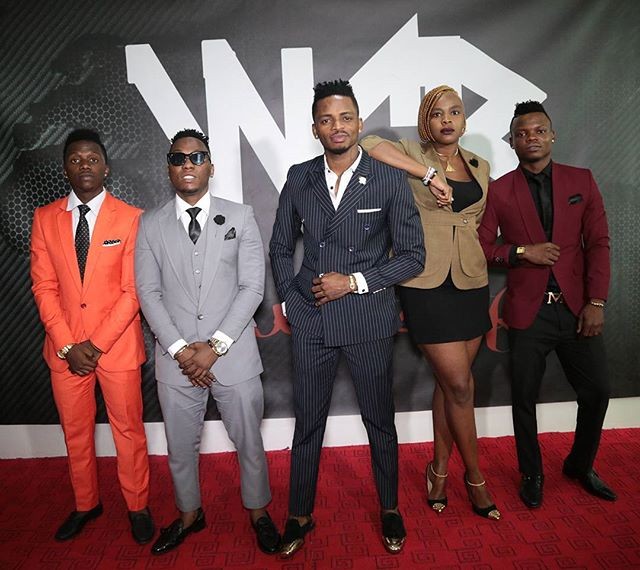 Wasafi records has proved from time to time that they are the best record label in East and Central Africa.
From the best songs to the visuals, they are arguably taking over Africa with superstar artists.
Fans have, however, blasted Diamond for praising Wasafi artists who at the end of the day they will leave without anything.
This follows the incident where Rich Mavoko left the record label because of being 'mistreated'.
Mavoko since then, has never been well with his music and support from fans went down.
He tried to come up with his own label dubbed Billionaire kid but it is still struggling in business.
Last week, wasafi artists were performing in different cities in East Africa and the turn up was crazy.
Harmonize was in Songea Tanzania, Mbosso was in Mbeya, and Rayvanny was in Nairobi Kenya.
All the three artists were performing in different cities over the weekend and Diamond boasts as the happiest Boss ever.
But a section of fans bashed him for riding in their success but when they leave they will leave with only their 'testicles' and nothing to show.
beyb_shine_arrayKhaaaaa mwishowe waondoke na pumbu sasa
mkewa_jumalokole😂😂😂😂😂 wanajaz watu wenyew had raha lkn wakija kweny malipo 🙌🙌🙌🙌🙌 ajuae ni mavoko