Shalom Hospital in Machakos county is in trouble once again after fresh accusations against its management emerged, this time from local journalists.
About 25 scribes based in Machakos county stormed the hospital in Machakos town on Monday morning and demanded a probe on its operations following rampant cases of unexplained deaths and poor handling of patients in the facilities.

In the latest episode, a KBC correspondent, Jonathan Mutiso lost his seven-month-old son, Ethan Muendo on Sunday morning after a nurse at the hospital injected him with a lethal drug to relieve the pain of a burn on his left arm which led to his death.

A prescription obtained from the hospital indicates the baby was injected with morphine. His father claims the nurse overdosed the drug on the baby. He added that a postmortem will be performed on the baby's body to ascertain the actual cause of his death.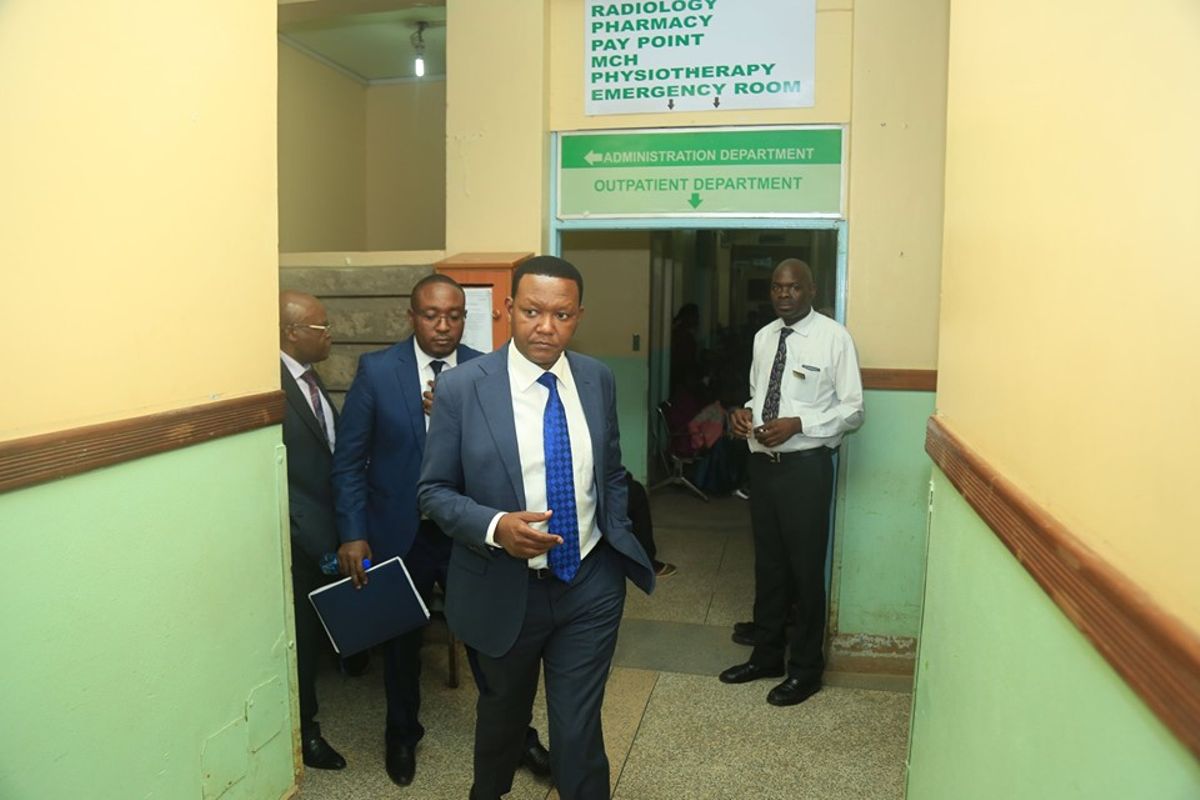 Agitated by the development, the journalists stormed the hospital demanding to be addressed by the hospital's proprietor, a Dr. Onyango who went into hiding. He later emerged after the arrival of Kenya Medical and Dentists Practitioners Board (KMPDU) CEO Daniel Yumbya where they held a closed-door meeting.
Just two weeks ago, Governor Alfred Mutua called for a probe at the hospital's Athi River branch after a video went viral of an expectant mother giving birth at the facility's reception as nurses watched while enjoying tea.
The hospital's administration is currently under probe for alleged failure to observe proper procedures as well as employing quacks and unregistered clinicians and nurses.
"We are calling on the government to shut down the hospital until such a time when patients will be assured of proper and professional clinical procedures at the facility," said Michael Mutinda one of the journalists.