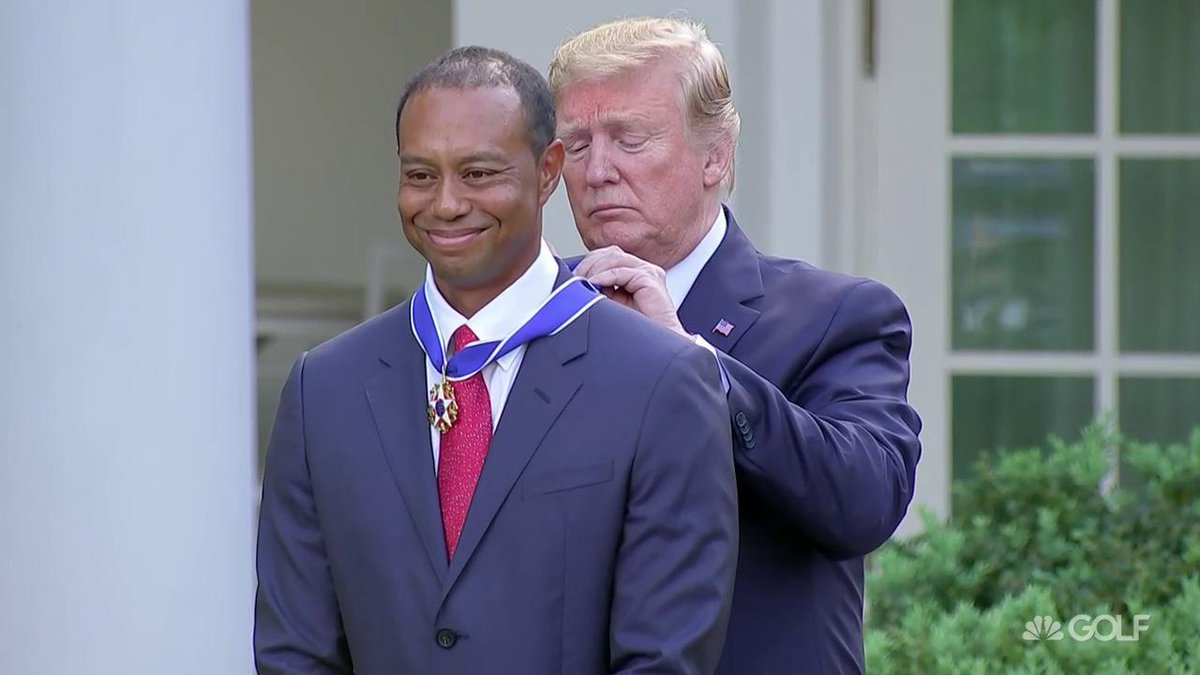 US president Donald Trump has elicited online rage after awarding the underserved accolade to golfer Tiger Woods at the White House Monday.
Mr. Woods, 43 received the Presidential Medal of Freedom in honour of his Masters victory in April, a stunning personal comeback that put him back on top of the sports world after a decade-long championship drought.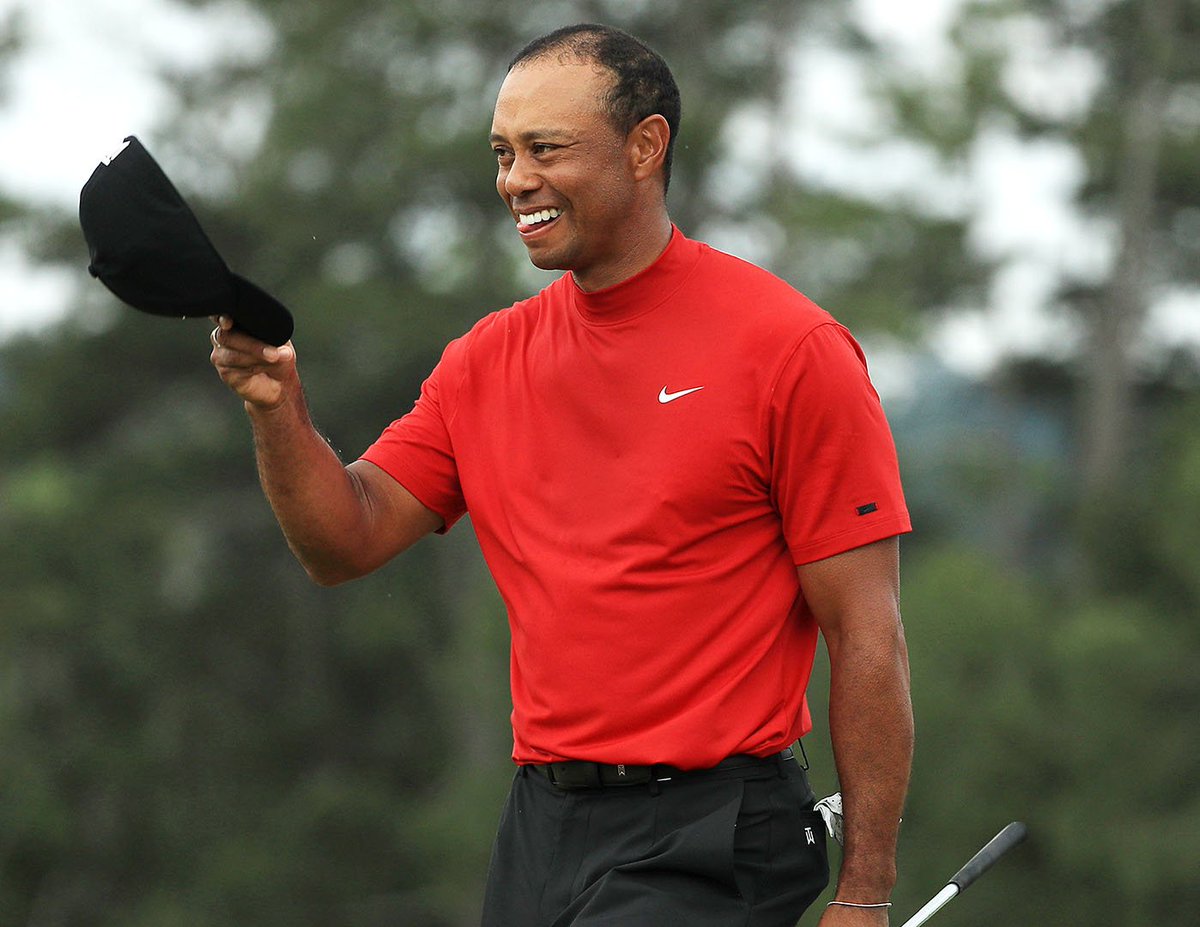 The medal, which is considered the nation's highest civilian honor, is typically given near the end of the recipient's career to honor a lifetime of achievement.
Americans claim that president Trump's rush to hail Mr Woods appeared to be a mix of hero worship and opportunism: Mr. Trump has cheered on Mr. Woods throughout his career.
Trump's long relationship with the golfer helps bring one of the most prominent African-American athletes to a White House that has been boycotted by many others.
But by honoring him, the president leaves the appearance of using his office to reward a business partner.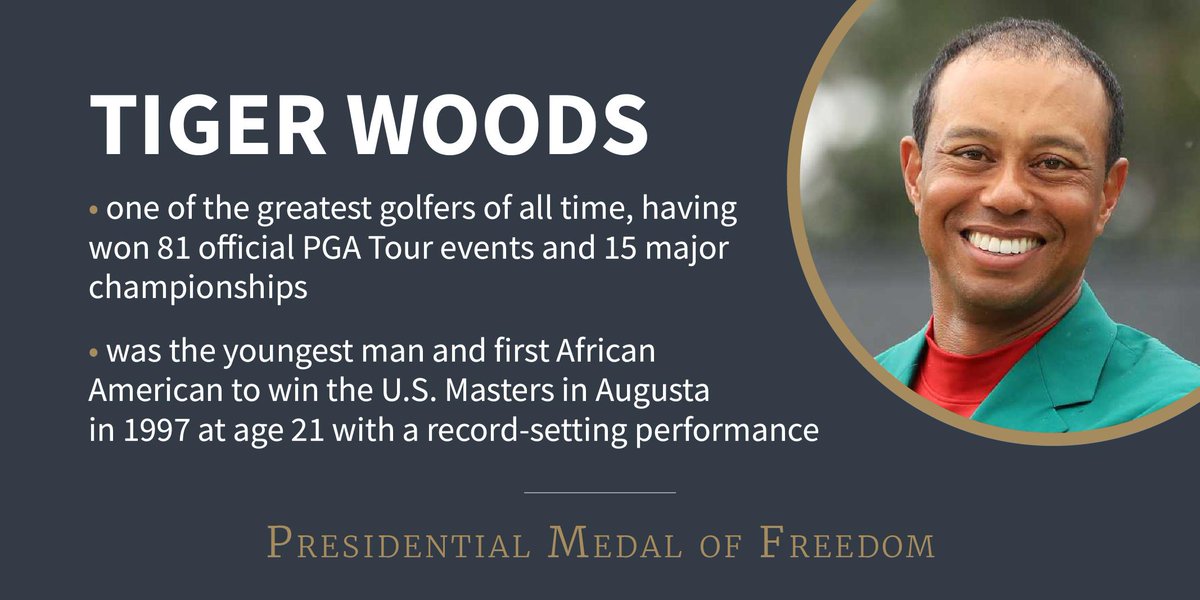 Here are some reactions from Americans who scorned the recognition:
The appearance? Nah. He's rewarding people who should never be considered for the Medal of Freedom.

— Sue (@myantebellum) May 6, 2019
WTF?! Tiger Woods? He's a great golfer but that's all. What's he done to deserve this honor?

— Elaine Sundberg (@ElaineSundberg) May 7, 2019
@POTUS Tiger should find a pair and turn down this blatantly undeserved honor @TigerWoods is the new #CountryHouse #KentuckyDerby

— Judy Mango Conway (@mango_conway) May 6, 2019
The Presidential Medal of Freedom was introduced by John F Kennedy in 1963.
It aims to recognise "individuals who have made exceptional contributions to the security or national interests of America, to world peace, or to cultural or other significant public or private endeavours".
Woods is the fourth golfer to receive the accolade, after Jack Nicklaus, Arnold Palmer and the PGA Tour's first black player, Charlie Sifford.