Kenyan singer and producer Jegede shocked his interview host when he publicly confessed his love for socialite Vera Sidika.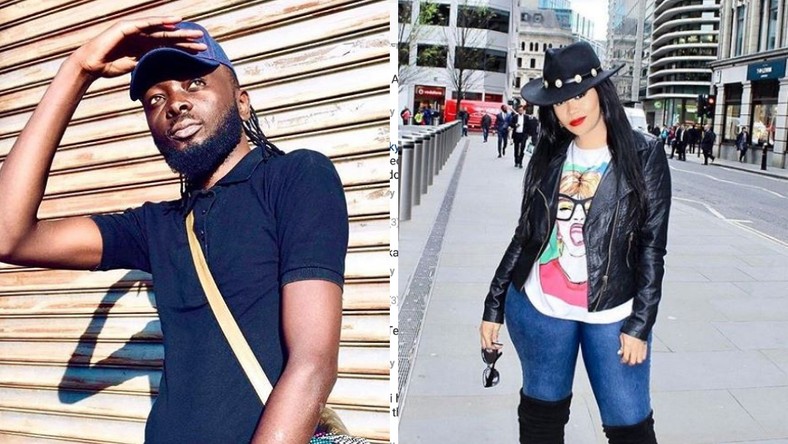 Speaking on the local radio station, the artiste revealed that he has been in love with the Vera for a long time and he was only waiting for the right moment to speak up on the matter.
"I just want to show my love and affection to someone kama ananisikiliza ama kama hata rafiki zake wananisikiliza wanaweza mwambia. It is a serious matter. Anaitwa Vera Sidika. Nimekuwa nikimpenda for a while and I have been looking for the right moment," said Jegede.
Jegede revealed that he loved Vera's personality, and said that he interacted with the socialite in more than one occasion while she was dating Otile Brown.
"Ni personality yake ni mtu mpoa tushaikaa na yeye tukaongea tukiwa studio na mshikaji wake alafu nilikuwa shoot pia tukaongea mambo mbili tatu. You know when I talk to someone I get to understand their personality that time alikuwa na Otile I couldn't do anything so good or bad sahizi ako single I hope so,. I'm just trying to shoot my shot. I have a weakness for legs, napenda miguu zake, mimi si wa hizo vitu zingine," he added.
Jegede said that he could not do anything at the time Vera was dating Otile Brown, but now that she may be single again, he was only trying to take his shot, at dating her.
Jegede revealed that his efforts to get Versa phone number were futile. h
"Nimejaribu kutafuta number pia kidogo imekuwa shida but pia nimetumia other means kumfikia pia nikaona ni vizuri niseme," said Jegede.