Some gutter websites have been running stories that the Director of Public Prosecution (DPP) has dropped murder charges against Migori governor Okoth Obado for the murder of his pregnant girlfriend Sharon Otieno.
This is far from the truth. Obado is still facing a double homicide charge for the murder of Sharon and their unborn baby in September last year. The fake news, especially coming at the time the case is about to start is unfortunate.
The DPP dropped the conspiracy to commit murder charge, citing lack of evidence. The DPP has however explained that this will not have an effect on the case.
"The offence of murder is complete and that is what we are trying at the High Court. The High Court cannot try both charges," he said.
This means that Obado and his co-accused Michael Oyamo and Caspal Obiero will be charged with murder no matter whether the suspects actually killed or someone else did it on their behalf. 
The prosecution has also opposed an application by Michael Oyamo and Caspal Obiero to have Justice Jessie Lessit recuse herself from the case.
The two suspects claim that the judge was biased in denying them bail, while granting Obado the same in October last year.
But the DPP has opposed the application arguing that the reasons do not merit the disqualification of a judge.
The hearing was to start on Tuesday but has been pushed to 29th May. Obado has also filed an application seeking to bar Sharon's family from the case. The governor argues that he should be facing the state.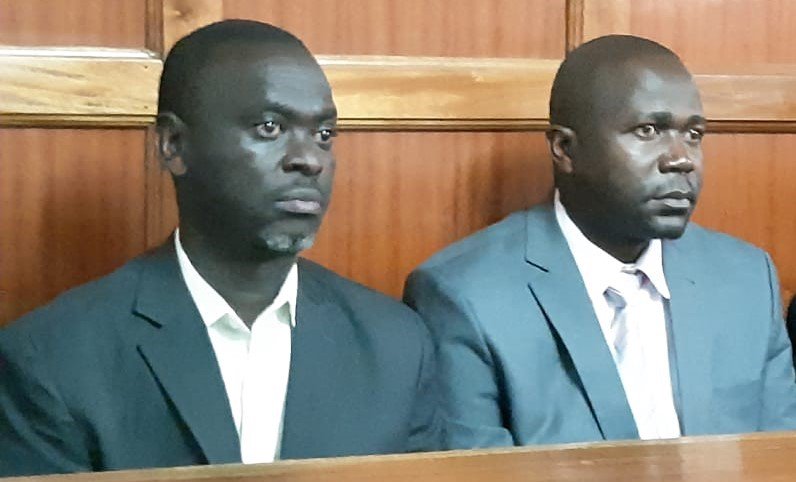 Sharon's mutilated body was found in a thicket in Kodera forest on 4th September 2018. According to an autopsy report, the 26 year old Rongo University student had been gang-raped before being stabbed eight times.