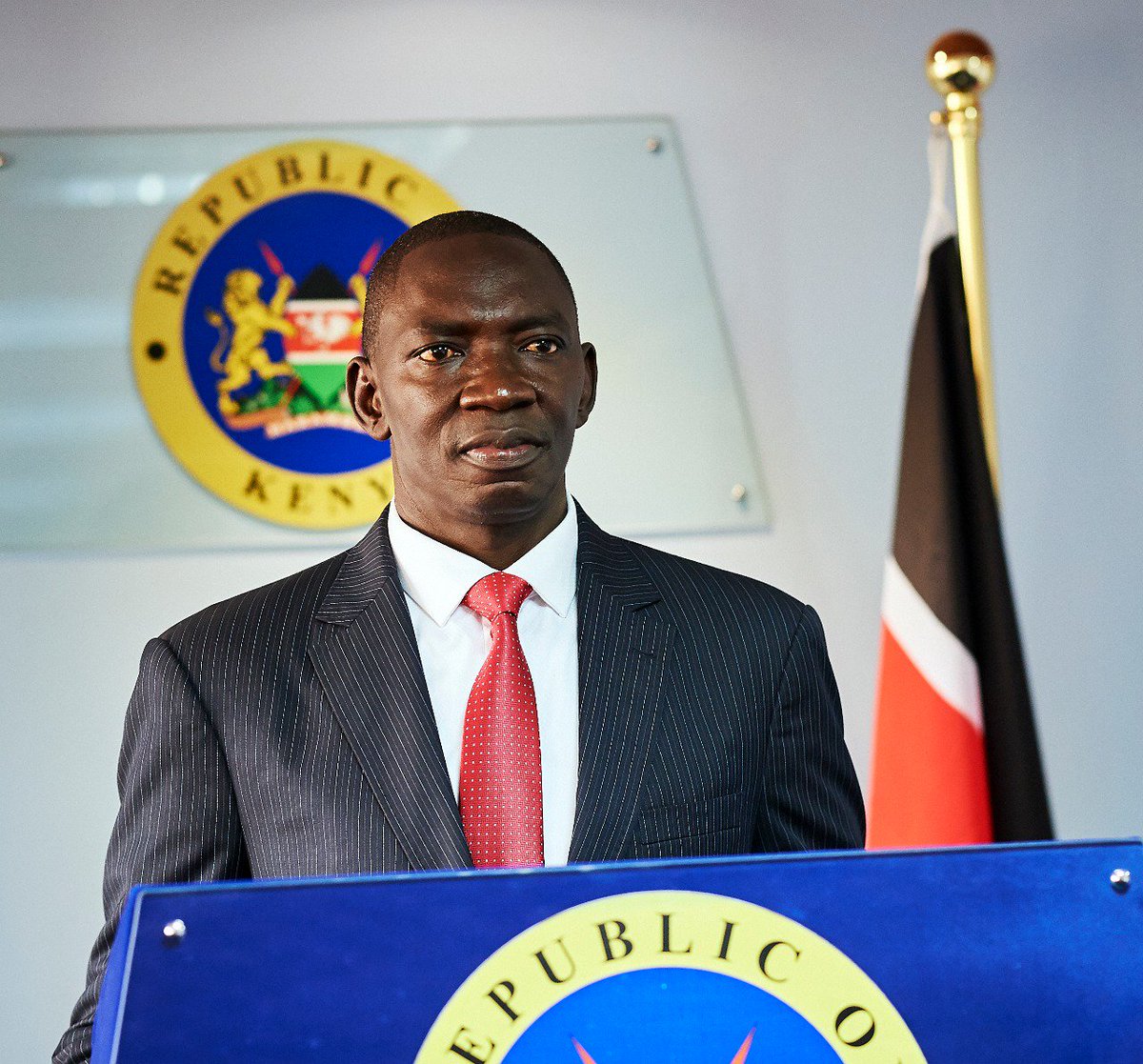 The government has appointed Colonel (Rtd) Cyrus Odhiambo Oguna as the new Government spokesman who will replace Eric Kirathe.
In a statement released and signed by the ICT Cabinet Secretary Joe Mucheru said, " In line with directions from the Executive Office of the President through the Head of the Public Service, the office of the Government Spokesman shall be domiciled at the Ministry of Information and Communication, Technology."
In addition, "Colonel (Rtd) shall have oversight of all government communication channels including Directorate of Information and all county and sub-county information officers, Department of Public Information, National Government Communication Centre and the Government Media centre. "
Colonel Oguna came into the limelight when the Kenya Defence Forces entered Somalia last year to battle Al-Shabaab militants and became KDF's public face. The eloquent speaker conveyed with enthusiasm progress made by the forces in Operation Linda Nchi.