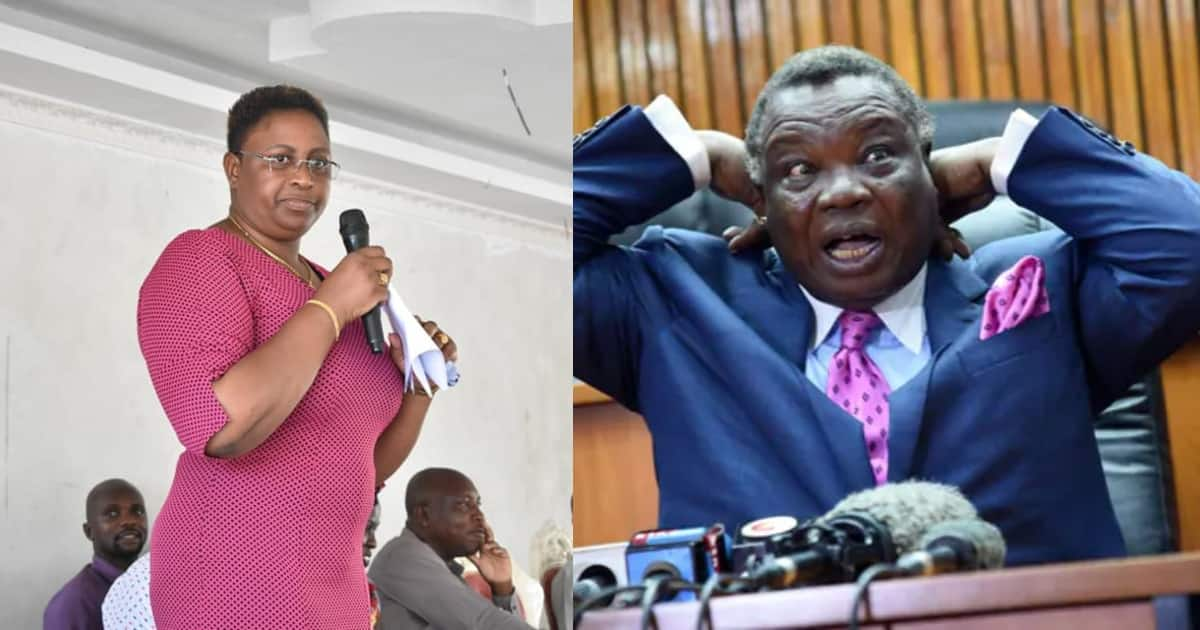 Is there anyone who will stop or manage to silence Malindi MP Aisha Jumwa?
The legislator has of late been so vocal in various political and social gatherings as she strives so hard to drive her points home.
Aisha is a fierce defender of DP William Ruto and as such is always quick to deal with anyone who dares to demean the Country's second in command.
It is her love for Ruto that made her collide with COTU Boss Francis Atwoli.
This was after Atwoli openly declared that William Ruto's name will not be on the ballot come 2022.
Jumwa would then pick a bone to chew with Atwoli after she claimed that the trade unionist was attacking Ruto's leadership for no apparent reason.
Atwoli being Atwoli did not take Aisha's attacks lightly and later responded with his own set of attacks.
During the Labour Day Celebrations, Atwoli claimed that he has no time for Aisha Jumwa as she was not her type to start with.
Atwoli said that Jumwa had the type of body he did not like and as such there was nothing much she could offer him.
Jumwa has finally responded to Atwoli and infact sent two MPs, Caleb Amis (Saboti) and Anthony Oluoch (Mathare) to send the message back to the Cotu boss.
The Malindi MP has said that she cannot be Atwoli's type since the COTU SG only loves "Probox Type of Women"
While referring to herself as a V8, Jumwa said that Atwoli cannot handle her since she is way beyond his class and calibre.
"You are not my size, Atwoli. I know the type you are used to," she said.
The MP said Atwoli's 'machines' are known all over the country and "cannot handle a woman like Jumwa- a fuel guzzler".
Atwoli said Jumwa had no waist even if it was measured with a ruler.
Aisha was speaking during the funeral of Kilifi Woman Rep Gertrude Mbeyu's father Justus Mwanyanje at Kibarani.