Ugandan business woman Zari Hassan has put to shame all her enemies who thought she will chicken out after Tanzanian Socialite Mange Kimambi advocated for her arrest.
The boss lady is currently in Tanzania with Softcare Diapers, a brand she works with as their ambassador.
During her Tanzanian stay, Zari will visit mothers of newborns at Mbagala Hospital and also donate diapers, other Softcare products and items from Milimani City Baby shop.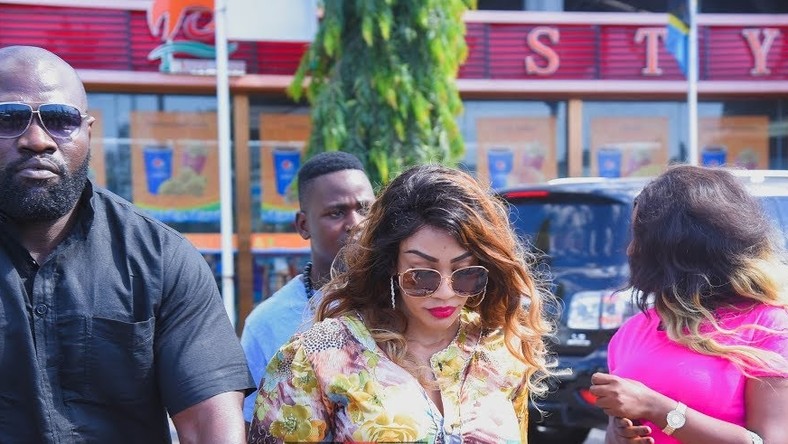 "What's up Tanzania? It's your girl Zari aka The Boss Lady. I'm gonna be in your country landing today at 3 pm. Join me as we give away diapers and a whole lot of products from Softcare and Milimani City Baby Shop tomorrow starting at 2 pm and at 9 am we will be at Mbagala Hospital where we will be visiting mothers and newborns. It's all about giving back to the community,"Zari said in a video announcing her arrival.
Her car even had trouble leaving the airport as it was quickly swarmed by a huge crowd of fans.
In a video shared by Zari and some media houses, she seemed very pleased to see the number of fans waiting outside the airport to see her.
" And allow me to give my special thanks to everyone who came to receive me at the airport, it was overwhelming and the love is so real".she wrote.

Mange who's not in good terms with Zari was advocating for her arrest terming that she will be in the working in Tanzania without work permit.
" Tunaomba serikali ya Tz itende haki kwenye hili jambo la Zari Hassan mwenye passport ya South Africa ambae anatarajia kuingia Tanzania siku ya Ijumaa tarehe 3 May 2019″ she wrote.