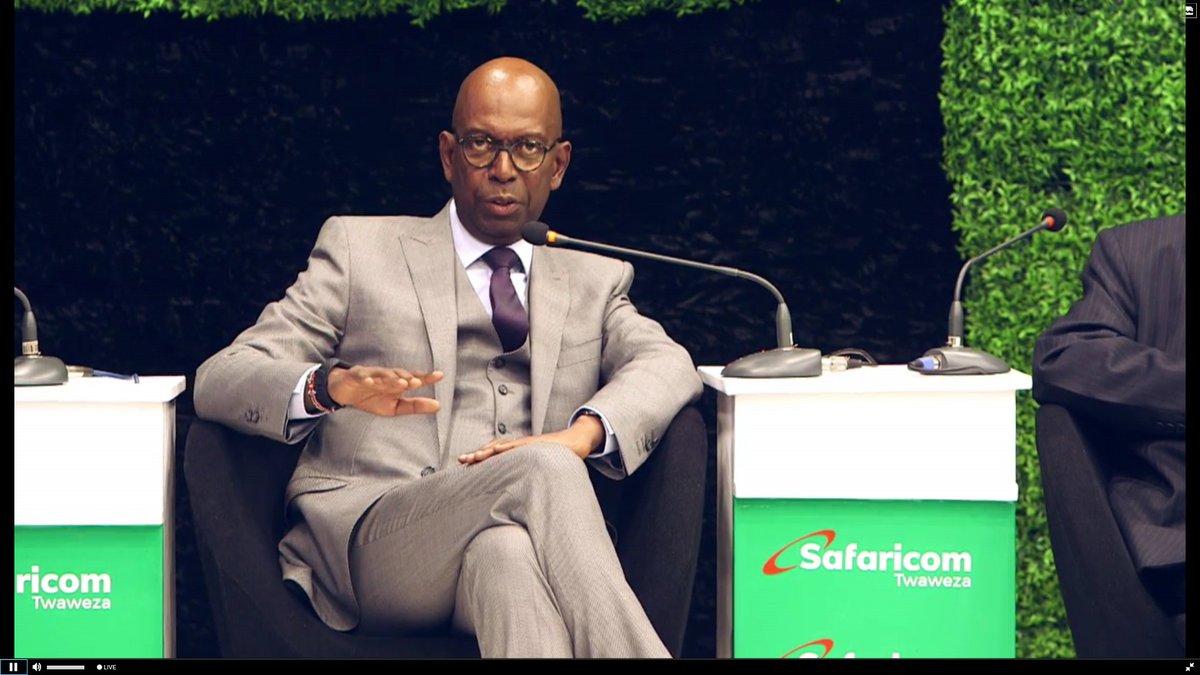 During the release of the Safaricom financial results for the year ended March 31, 2019, the Telco has revealed that Kenyans have borrowed some staggering Sh. 45 billion on Fuliza in just four months.
According to the Telco giant, this contributed immensely towards its net income which grew by 14.7 per cent to Sh63.4 billion up from Sh55.4 billion reported in 2018.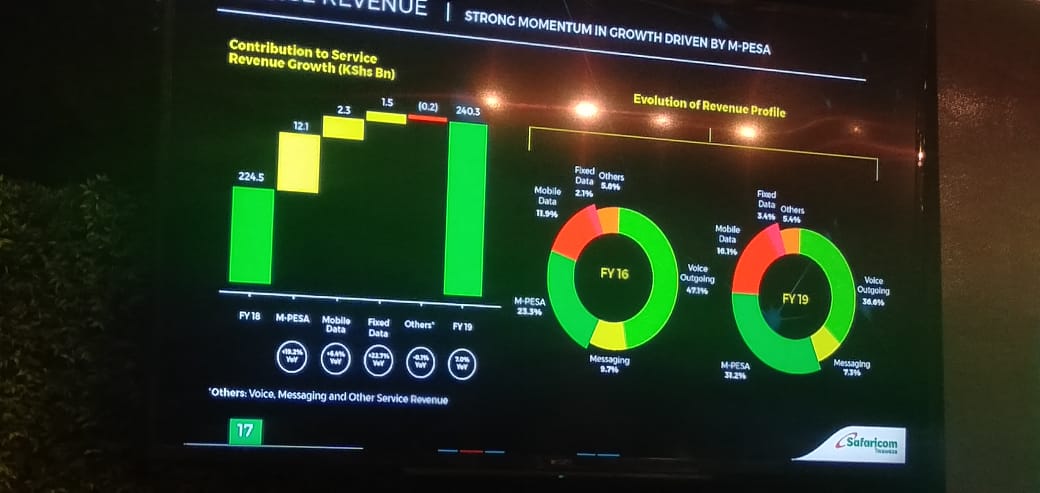 Safaricom CEO Bob Collymore said the firm's credit facility, Fuliza, has since seen a total of Sh29 billion completed transactions over the period under review.
So far,  8.8 million customers have opted into Fuliza, with 4.4 subscribers having opted in in the first month alone and borrowed Sh6.2 billion.
"We launched the Fuliza after realizing that customers were canceling millions of M-Pesa transactions every day due to insufficient funds in their mobile wallets," said Collymore.
This means that borrowing on Fuliza is now taking position as one of the leading revenue generating channels for Safaricom.
It also means that over the past four months, Safaricom has loaned out more money than most mainstream banks in Kenya.
The highlights of the Safaricom  results were as follows:
Service revenue growth of 7 per cent to Sh.240.30 billion.
Voice service (incoming and outgoing) revenue grew by 0.3 per cent to Sh. 95.94 billion.
M-PESA revenue grew by 19.2 percent to Sh.74.99 billion.
Mobile data revenue increased by 6.4 per cent to Sh. 38.69 billion.
Messaging revenue declined by 1.3 percent to Sh. 17.50 billion.
Fixed service revenue increased by 22.7 per cent to Sh. 8.19 billion.
Total customer base increased by 7.7 percent to 31.8 million.
30-day active M-PESA customers increased 10.2 percent to 22.6 million.
30-day active mobile data customers increased 6.6 percent to 18.8 million.
"We are pleased with the strong results we have delivered for the year, building on our long track record of delivering relevant products and putting the customer first. We foresee continued growth in the future," Collymore said.