For sometime now, it has been close to impossible for Kenyan leaders to step down or admit to mistakes made during their leadership tenures.
Time and again, Kenyan leaders will always stay put irregardless of what the electorates say or think about them.
Others have also time and again been saved by the Courts as they have survived many applications to have them relieved of their duties due to alleged electoral malpractices or poor governance.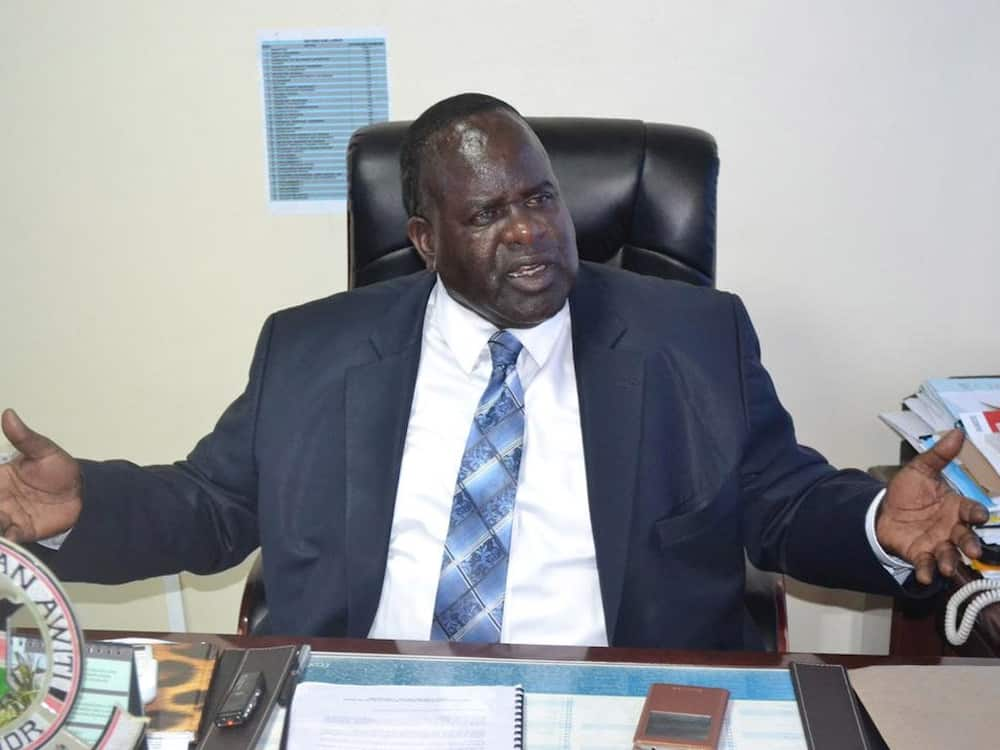 Such is the case of Homa Bay Governor Cyprian Awiti who survived a number of Court cases all the way to the Supreme Court to have him retain his seat as the duly elected Homa Bay County Chief.
Things have however not been rosy for Awiti who has now been forced to step down temporarily as Governor after he reportedly delegated his duties to his deputy Hamilton Orata.
After undergoing an eye surgery in Germany, Awiti was forced to delegate his duties so as to enable him seek proper medical care.
All affairs of the county will therefore be run by the deputy governor as it has been since the governor has been unwell. This is according to Awiti's director of press service, Juma Aluoch.
Governor Awiti returned to Kenya from Germany last week after his operation. It however remains uncertain if he is still in the Country or whether he has travelled out again.
Awiti has not been seen in the public domain for sometime now with his absence leading to widespread criticism of how the affairs of the Homa Bay County Government are being run.
Senator Moses Kajwang and Homa Bay Town MP Peter Kaluma have time and again demanded that Governor Awiti resigns from his position.
"The governor should resign for entertaining corrupt ministers in his government. They have not delivered any meaningful services to residents and there is nothing going on in the county," Said Kaluma.
"The governor should resign and we want the national government to take over the county then an election to be held after 90 days. The governor is a total failure and I regret supporting him. Homa Bay is on its death bed and needs urgent measures to be rescued," the Homa Bay Town MP added.
Meanwhile, Homa Bay's bunge la Wananchi is in the process of collecting signatures to help them push for Governor Awiti's Ouster.
According to their Speaker, Walter Opiyo, over 50,000 signatures have so far been collected as they seek to do away with Awiti by the end of the year.
Awiti has overcome major Political hurdles in the past. In February 2019, Awiti overcame a major political hurdle after the Supreme Court upheld his election.
It remains to be seen how the Governor will deal with his latest set of troubles as he seeks to return to Public Service.