Things are hot in Venezuela where authorities say they are putting down a small coup attempt after opposition leader Juan Guaidó announced he was in the "final phase" of ending President Nicolás Maduro's rule.
He appeared in a video with uniformed men, saying he had military support.
Mr. Guaidó, who declared himself interim president in January, called for more members of the military to help him end Mr. Maduro's "usurpation" of power.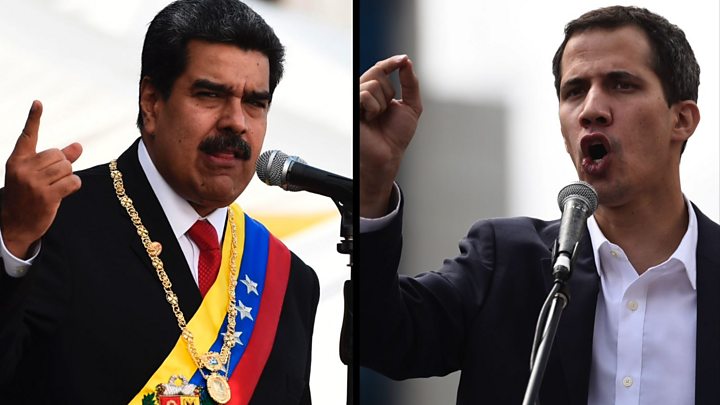 The military has generally supported Mr. Maduro in the stand-off with Mr. Guaidó.
But as resentment has grown following years of hyperinflation, power cuts, food, and medicine shortages, Mr. Maduro's detractors hope the military will change its allegiance.
Venezuelan opposition leaders calling for a military uprising against the government of President Nicolas Maduro gained quick messages of support Tuesday from the Trump administration amid a possible turning point in the South American nation's political crisis.
Vice President Mike Pence, Secretary of State Mike Pompeo and national security adviser John Bolton all expressed support for the opposition as its two most prominent figures, Juan Guaido and Leopoldo Lopez, stood with soldiers and called for the people, and the security forces, to rise up against Maduro.
The U.S. views Maduro's re-election last year as illegitimate and has recognized Guaido, the opposition leader of the National Assembly, as interim president.
"The U.S. Government fully supports the Venezuelan people in their quest for freedom and democracy," Pompeo said on Twitter. "Democracy cannot be defeated."