When it rains it pours. When you want to be in the limelight, then we are ready to oblige. Jubilee Nominated MP Maina Kamanda is currently the talk of town after Mike Sonko minced him on Sunday.
Kamanda is accused of grabbing road reserves and building his private buildings. The former Starehe MP came under the attack after trying to turn the church into a political rally.
But this is not the first time that the veteran politician has been on the receiving end of his own medicine. Early this year, DP William Ruto asked him to retire and start receiving pesa ya wazee.
In October last year, something bizarre happened to Kamanda. The MP was attending a funeral in Laikipia when he and other mourners were attacked by a swam of bees.
Scores of mourners were left with serious injuries both from bee stings and from a stampede following the bizarre attack during a funeral service of 79-year-old Joshua Njuguna in Theria village, Laikipia West.
The mourners dropped the casket bearing the remains of the late on the roadside as they scampered for their safety in different directions.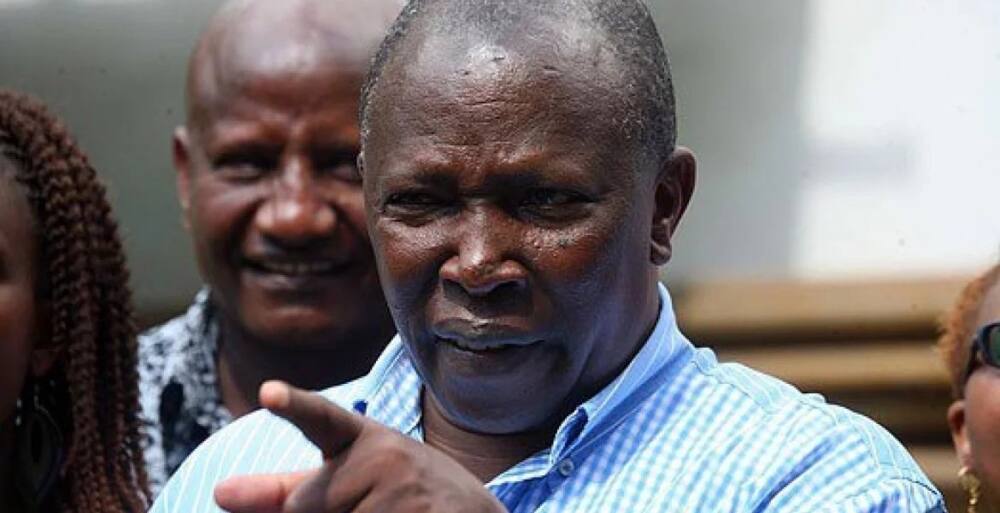 "Before we knew what was happening people started screaming and running in different directions.
"As the insects started stinging people, we had no option but to leave the body midway and run for our lives," a mourner narrated to the Nation.
Eyewitnesses recounted the incident with horror as they conveyed how they, together with the former Starehe MP, were forced to seek cover and wait for the swarm to disappear.
More than 10 people were attended to by healthcare professionals at the Karandi Health Centre after exhibiting swollen faces, arms and legs in reaction to the bee stings.
Three people, including a mother and her infant were admitted at the facility with severe reactions to the bee stings.
The funeral resumed after two hours and was presided over by Fr John Muthaka of the Theria Catholic Church.