On Saturday, Education Cabinet Secretary (CS) Prof. George Magoha said the phase one of the CBC was largely successful despite some few hiccups.
This comes after 91,000 teachers underwent four day training for the Competence Based Curriculum amid protests from KNUT's Wilson Sossion.
The teachers were taught how to develop specific learning outcomes for a lesson and how to engage pupils in learning areas.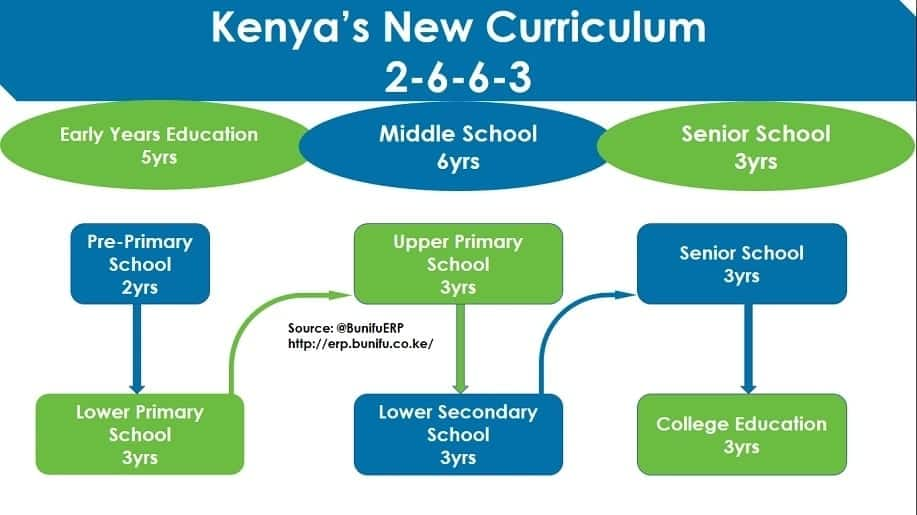 Speaking in Kisumu after visiting Lake Primary school to assess progress of the exercise, Prof. Magoha disclosed that the ministry will use ICT resources to train the remaining teachers from August to ensure all the tutors are equipped with requisite skills to implement the new curriculum.
The CS said the curriculum was the best for the country and asked the teachers union to suggest areas that they would want improved instead of frustrating its implementation.
At the same time, he dismissed reports in a section of the local dailies that claimed KNEC would administer national exams beginning from grade 3 and the new curriculum.
The CS said the statements were incorrect clarifying that the essence of the new curriculum was continuous assessment.
The assessment, he said will be done within the respective schools.
On Sunday, the ministry of education began dispatching over 12 million textbooks for the new Curriculum. The books will go directly to public schools countrywide.
Magoha also warned head teachers in public schools against increasing fees even as funds for second term are yet to be released.
Magoha said although they were aware that the schools were facing challenges, no teacher should dare increase school fees."We know there are challenges with the 100 per cent transition but they should not charge any extra fee," said Prof Magoha.
The warning comes even as principals and head teachers called on the ministry to hasten the disbursement of funds as schools reopen today.
The CS has ordered early boards of management meetings to strategise on the best ways to handle learners during the longest term of the school calendar year.
Last year 107 schools were affected by unrest associated with examination phobia.
At least 120 students were arrested and prosecuted.
Magoha argues that parents have failed in their responsibility of instilling discipline in their children. "When it comes to discipline the parent is the first person responsible… but for those who are not well taught at home we ask the BoMs to craft ways of handling learners gently but firmly."