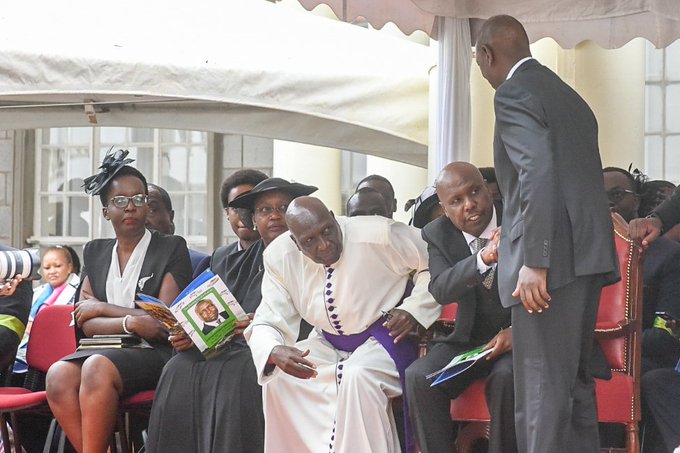 Deputy President William Ruto has dominated the headlines in the burial of Jonathan Moi, more than Jonathan and the entire Moi family.
On Saturday, there was a lot of uproar when Baringo Senator Gideon Moi, refused to stand up and greet Ruto. He did the exact opposite when greeting Kalonzo Musyoka.
Another conspiracy theory has emerged that Mzee Moi was prevented from attending his son's burial ceremony in Kabarak because someone (Gideon) did not want him to meet Ruto.
The DP had announced as early as Thursday morning, that he would be attending JT's burial. Many of us, including this writer thought that this would be the perfect chance for him to meet Mzee.
Ruto has been denied from meeting the former president and his political mentor twice in a period of less than one year, and it seems the third time happened on Saturday.
The Moi family had insisted that they wanted them to be allowed to mourn Jonathan Privately, and therefore there was no need for Ruto to visit Kabimoi after the Mass at Kabarak University.
Interestingly, Mzee Moi was at Kabimoi for his son's final journey. Did the family plan all these?
Well, this could be a far fetched theory but if it is true then Gideon must really have very deep hatred for Ruto, to take such extreme measures.