Comedian Jalang'o is celebrating his birthday. He left netizens in stitches after he shared a throwback photo marking his big day. Fellow celebrities stormed to celebrate him too.
Through his social media accounts, he shared the photo and captioned it; "on this day 27th April king heavy j baba was born! a happy birthday to me!
a year older a year wiser! thank you to all of you who have held my hand all the way! nothing but love!"
Here are some of the celebrities who wished him a happy birthday;
otilebrown: Happy birthday fam. More life ,health and blessing . Bless up
akotheekenya: 🤣🤣🤣😂🤣😂🤣😂😂😂😂😂🤣😂😂😂🤣🤣😂🤣🤣😂😂🤣
nanawanjikugecaga: Happy birthday my friend 😊😊😊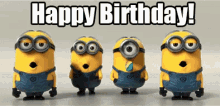 ginideal: Huyu ni yeye alikuwa akuje kusumbua hivi 🙌🏼 Happy Birthday,may blessings keep coming your way
nickmudimba: Happy birthday bro! To many many more dianaopoti: Happy Birthday😍
Jalango was born and raised in Homabay town, he was born in a family with a very humble background, both parents where native farmers who could toil to provide for their children, they basically lived a pathetic life, even the basic were not basic to them. They could afford food today and miss the same tomorrow.
While staying with his uncle, Jalango ventured into arts which he had loved and embraced since he was in high school. In high school he was virtually in every co-curricular activity, be it music, drama or sports.
The fact was that Jalango could do anything possible to go out on functions and it became a common knowledge that the school bus could not leave without Jalango inside it, this is where the passion for arts all started.