President Uhuru Kenyatta was among the heads of state in attendance of the press conference at the end of the final day of the Belt and Road Forum at the China National Convention Centere at the Yanqi Lake venue outside Beijing on April 27, 2019
President Xi Jinping on Saturday hailed deals worth more than $64 billion signed during China's Belt and Road Initiative (BRI) this week as he sought to reassure sceptics the project will deliver sustainable growth for all involved.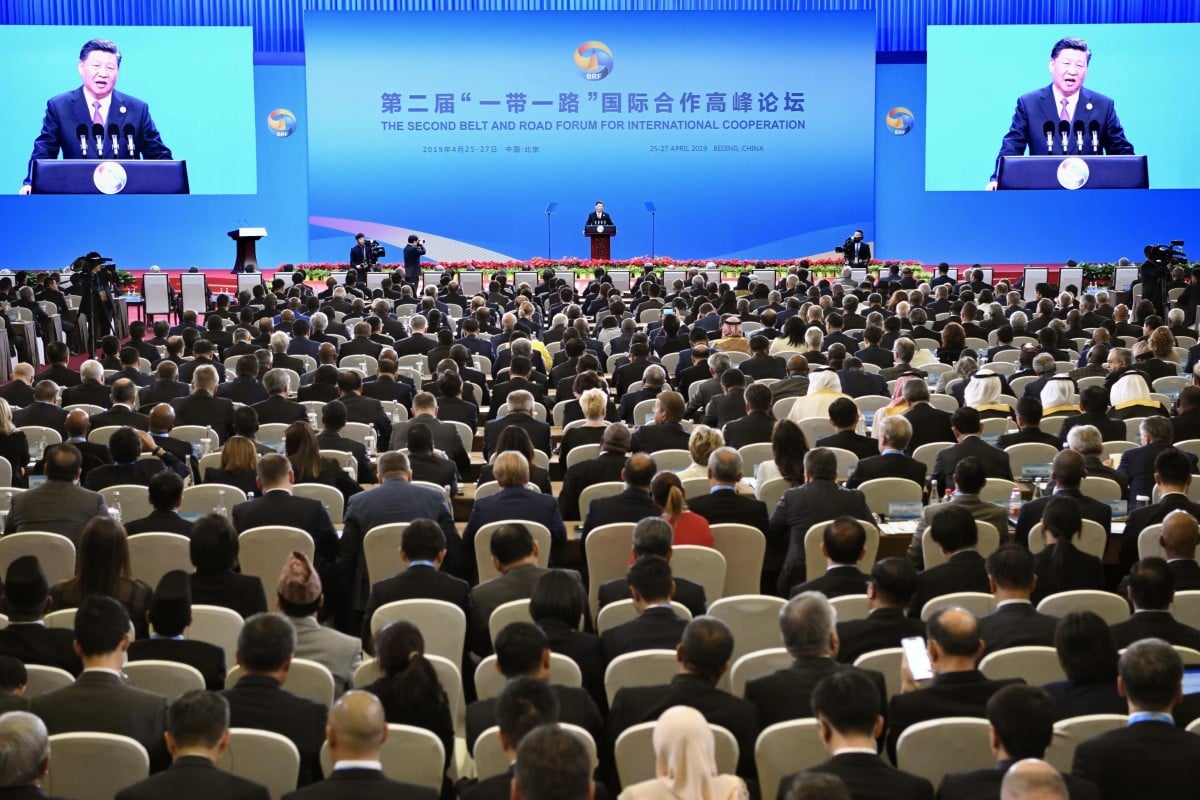 Data from Refinitiv shows the total value of projects in the scheme stands at $3.67 trillion, spanning countries in Asia, Europe, Africa, Oceania and South America.
Xi's government also has tried to defuse tensions with Belt and Road participants by renegotiating debts or offering other concessions
In a meeting Wednesday, Xi told Abiy that Beijing had forgiven interest due on loans owed by Ethiopia through the end of 2018, the prime minister's office announced on its Facebook page. It gave no financial details.
Other governments welcomed Beijing's initiative in a region the Asian Development Bank says needs $26 trillion of investment by 2030 to keep economies growing. But countries including Nepal, Sri Lanka and Thailand have canceled or renegotiated railways and other projects they concluded were too expensive or unproductive.
Most projects are built by Chinese state-owned companies and financed with loans from government banks at commercial interest rates that critics say could leave borrowers mired in debt they cannot repay.
Beijing also faces grumbling by the United States, Japan, India and Russia that Belt and Road is a tool to build a China-centered political structure and erode their influence.
American officials including Secretary of State Mike Pompeo have told countries considering Belt and Road projects to look closely at Beijing's motives and warned about debt.