For sometime now, Kenyan politicians have always turned social gatherings into political battlefields where they engage each other in ugly political confrontations.
From the Churches, to weddings to funeral ceremonies, Kenyan politicians are known to be people who will not hesitate to cease any chance they get on the mic to politick.
Well, they were today met with a rude shock at the burial of the late Jonathan Moi.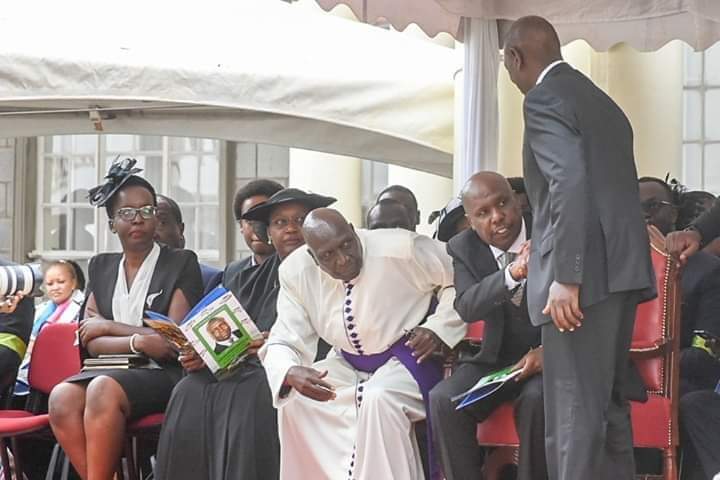 This is after the presiding Bishop, Bishop Silas Yego openly told them that none of them will get a chance to speak except Speakers on the National Assembly and Senate alongside DP William Ruto.
Bishop Yego told politicians that he was tired of endless political talk across various social gatherings in the Country.
"When Billy Graham was being buried, great politicians were there led by Trump & they didn't utter a word. They were just recognized. The Speakers of Parliament can represent the MPs. The DP can speak for Kenya. We are tired!" Said Bishop Silas Yego,Bishop AIC Kenya
Well, the Country is in need of more Bishop Sila Yego's so as to help tame our rogue politicians who seem to no longer have some sense of humanity within them as they continue to spit political venom even in places they shouldn't in the first place.