World Health Organisation says more than one hour of screen time is dangerous.
In a report released on Wednesday, the United Nations agency said children under 5 years should not be left to sit for prolonged periods of time either watching TV or playing video games.
"Improving physical activity, reducing sedentary time and ensuring quality sleep in young children will improve their physical, mental health and wellbeing, and help prevent childhood obesity and associated diseases later in life," says Dr Fiona Bull, programme manager for surveillance and population-based prevention of noncommunicable diseases, at WHO.
According to WHO, children aged between 3 and 4 years should spend at least three hours engaged in active play.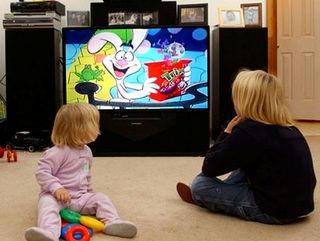 The report notes that the physical activity can be moderate to physical and spread throughout the day.
In between these periods, it is recommended that the parent or caregiver spend quality sedentary time with the child by either reading or storytelling.
Children in this age bracket are also expected to get 10 to 13 hours of sleep inclusive of nap time.
For children aged below 2 years, the recommended time for physical activity such as floor-based play is also three hours or more.
"They should not be restrained for more than 1 hour at a time (e.g., prams/strollers, high chairs, or strapped on a caregiver's back) or sit for extended periods of time," the WHO report said.
WHO Director-General Dr Tedros Adhanom Ghebreyesus added that the lifestyle that children get used to in early age, becomes their pattern throughout life.
The agency also revealed that over 23percent of adults and 80percent of adolescents are not sufficiently physically active.
More than 5 million deaths globally are attributed to failure to meet recommended physical activity.
The report from a WHO panel of experts assessed the effects of inadequate sleep and time spent sitting watching screens or restrained in chairs and prams.