There's an old saying that, if something exists, there's probably porn for it. So it follows that if a really popular thing exists, there's probably a lot of porn for it. Or, at the very least, a lot of people searching for it.
With the release of Avengers: Endgame upon us this week—which stands to become one of the most profitable movies in history that got us wondering: Which Avengers are Marvel superfans, most, uh…….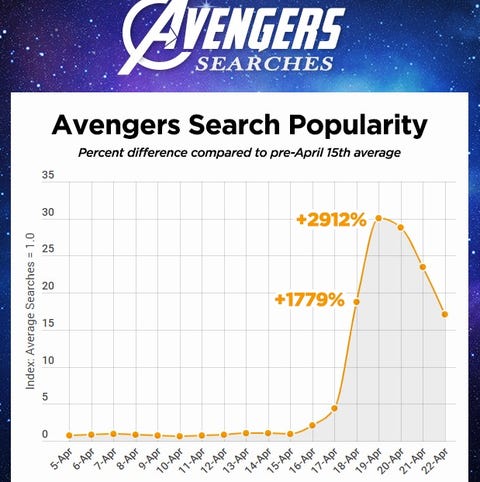 PornHub, as always, were quick to provide us with some answers. Search activity on the site, they noted, spikes every time a new Avengers movie comes out. When Infinity War was released in 2018, for instance, searches on Pornhub spiked by 356 percent.
Not bad, but that pales in comparison to the buildup as we approach the release of Endgame, the franchise's final installment. On April 19 alone, Avengers searches got a truly Hulk-sized bump, smashing the previous spike by more than 2,000 percent.