Manchester City have set one foot towards winning the Premier League trophy after terribly humiliating Manchester United at Old Trafford.
Man City managed to score two goals thanks to Bernado Silva and substitute Lorey Sane who gifted their club with a goal each in the 54th and 66th minute respectively.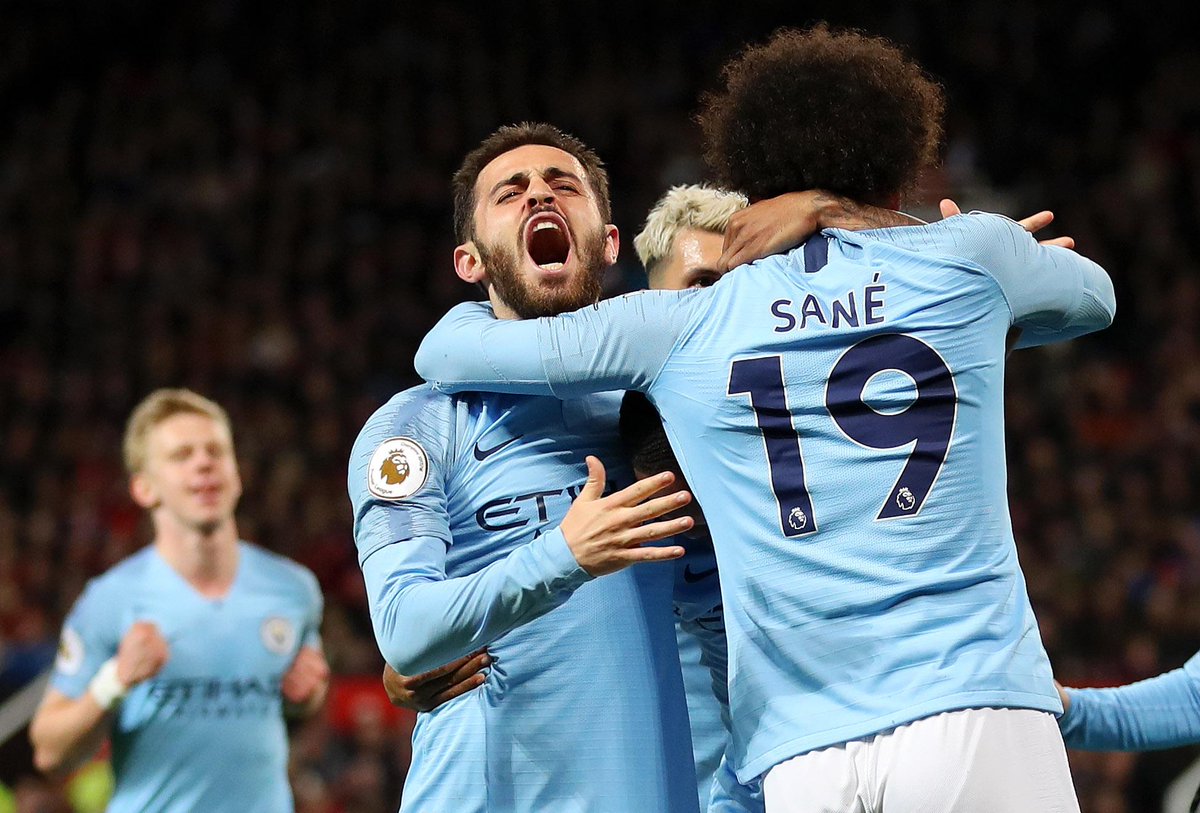 The victory now means that the Blues climb to the top of the Premier League table just one point ahead of Liverpool.
Pep Guardiola's men knew that anything but a victory would have handed Liverpool the advantage in the title race with only three games left to play.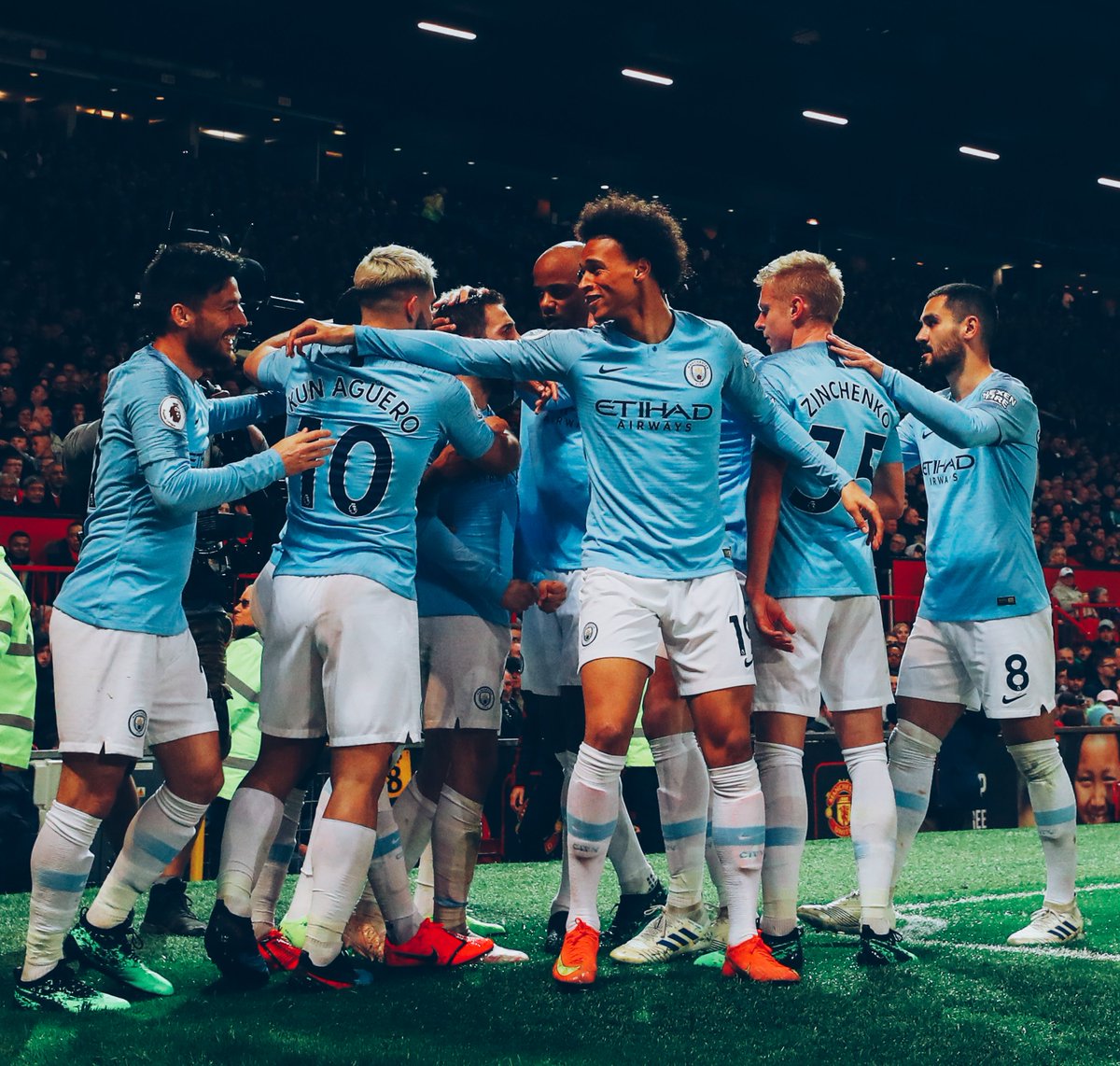 Man City have Burnley, Leicester and Brighton left to win the title ahead of Liverpool who have Huddersfield, Newcastle and Wolves.
If the Blues and the Reds win all the matches left, Manchester City will automatically lift the trophy.
Liverpool are now left to tighten their waist as they still look forward to face Barcelona for their Champions League semi-final.
United defeat has been a disappointment to Liverpool as their hope of lifting the title to a greater extent depended on United's good performance.