Kenyan's were recently treated to a rare spectacle after teens alleged to be twins reunited after 19 years of living in separation.
Separation from your twin is always an issue that is manifested in different ways throughout the life span.
How do adult twins get along or give up their quest to get along? Is there a price to getting along with your twin?
What is the price of being too invested in your twin's life? How can you make your relationship with your twin more honest and supportive?
All of these issues on twin dilemmas have been evoked after the two,
Melon Lutenyo and Mevies Imbaya showed a striking resemblance as they grapple to know the truth.
However, twins need to go their own ways in life as adults.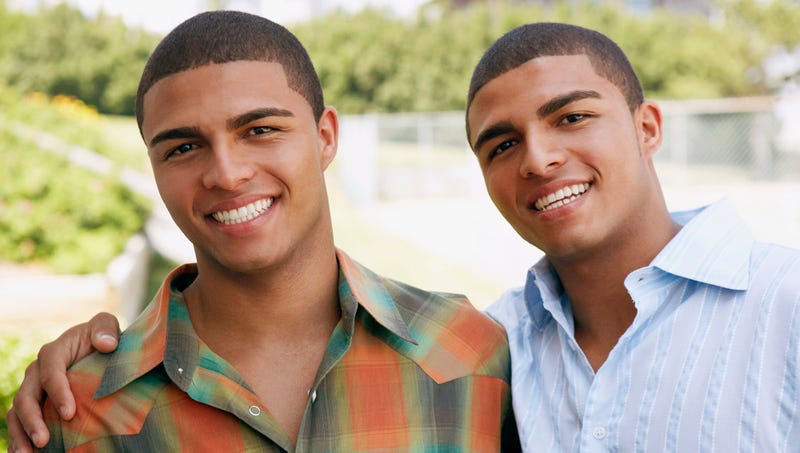 Going beyond the accepted idea of independence from each other, there are very real twin issues such as fighting, adult competition, sharing responsibility, and even estrangement.
Adult struggles of twins are documented in novels and movies, but actual information on the twin experience of living without their twin's input has not been explored very much.
Here are some helpful ideas and suggestions for developing a healthy adult identity among twins.
The seeds of a desire for independence are present in young twins and these strivings need to be nurtured by parents through special interests and special friends that are not shared. These life experiences will be the building blocks of becoming unique from your twin and being able to function on your own.
Social interaction and language issues seem to be the most common shared experiences that are overdeveloped in one twin and underdeveloped in the other. Make sure that the pragmatics of social skills and language are nurtured in both children. Seek out help when one twin lags behind.
Too much dependence on your twin in childhood is a dangerous threat to the healthy development of self-reliance and good mental health in adult twins. Separation from your twin that comes later in life can cause depression and a sense of loss that will paralyze mature coping skills and the ability to function in the adult world.
Over-reliance on your twin's reaction is dangerous for adult twins who will have difficulty making their own decisions and will make decisions for others rather than for themselves. The issue of making decisions on your own is very difficult for twins. Making important choices without input from your twin should start early in childhood.
Early adulthood is a time when twins should clearly define their own lives and learn to accept that they will make different decisions based on non-twin relationships and life choices. There is no one twin who is right. There is no one twin who is wrong. Arguing over right and wrong can become a way of life for twins who are not separate from each other. I have seen this issue (over-reliance) so many times and I know that being enmeshed is very hard to resolve.
Fighting erodes a twin relationship and should be seen as a dangerous way to solve problems. It is better to be distant from your sister or brother than to be continually entangled in anger. Differences of opinions are normal and healthy in adult twins. Embrace your twins' different choices.
Individual life experiences allow you to learn to solve only your problems and to take responsibility for the consequences, whether positive or negative. Blaming your twin for your mistakes is a sign of immaturity and longing for your early childhood relationship.
Longing to live in the past glory of twinness is a problem that many twins discuss in real terms. Missing twinship closeness, attention from others, and being special is hard for all twins, myself included. In reality, finding new loving relationships that will compel you forward is the optimal direction for twins.
Twins, no matter how their childhoods were, need to develop their own lives.
Too much reliance on one another will create isolation, mental health issues, and will compromise the ability to be successful at work and in relationships.
Twins need to invest mental energy in separating from their twin.