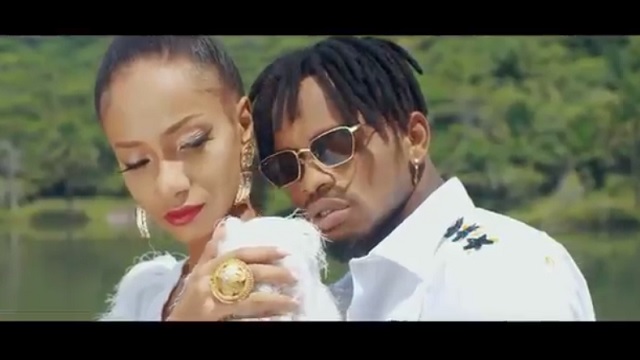 Diamond Platinums has a new song dubbed "The one" which he released a few days ago.
After releasing it, fans were on his neck accusing him of stealing the song from the Namibian Artiste King TeeDee and kicking him out of the video.
17 hours after uploading the video on his Youtube channel, it attracted 1Million views something which warmed the heart of the iyena hitmaker.
He took to his social media to thank his fans for viewing in large numbers. Little did he know that fans were not happy with the track given that rumors spread fast that he stole the song from TeeDee.
Sina cha Kuwalipa Zaidi ya Shukrani Kubwa Kwa Mapenzi yenu Kwa Huu wimbo…..1 Million + Views within 17 hours!!! Thank you so Much for the love my People…. Diamond wrote
This post provoked fans to comment in anger others saying that the track is not good enough to attract such views.
gracee374: Kama diamond unajitekenyaa afu unachekaa mwenyewe ayoo marobotii ushanunua viewers ujifanyee unavunjaa rekodii kwa bonus track iooo mbayaaaa ….
😂😂😂ana nyege tukamtie madole .. another viewer commended