You should never stay in an unsolicited WhatsApp group just because you are afraid of hurting someone's feelings. What about your peace of mind.
I interact with a lot of people. Once in a while, I will give my number to a person I have just met whom I find interesting. What I don't anticipate is that person adding me to a WhatsApp group.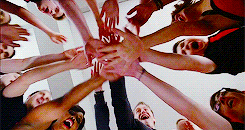 I do not do WhatsApp groups unless for a specific purpose. It is my enlightened opinion that a person should only be in a maximum of three WhatsApp groups.
The first one is the family. Sorry to say but you do not really have a choice in this one. The second is your friends' WhatsApp group. The third one is a Work WhatsApp group for Work-related information.
The third group is a really difficult group to leave just like that since it is about work and your boss is in the group, your manager and your workmates. No matter how hard you find staying in it, this is the group you sadly cannot leave.