Ex-president Moi's Press Secretary Lee Njiru has confirmed on Saturday the passing on of former President Daniel Moi's son Jonathan Moi Toroitich. He died on Friday evening in Nakuru.
Many have sent Rest In Peace emotional messages to the late while many others have claimed his soul will not rest in peace due to a rape and murder case of tourist Julie Ward that still haunts Jonathan.
It was alleged that it was Jonathan Moi who raped and killed British tourist Julie Ward in 1988. But his father together with Biwot did all they could to silence anyone who talked about it, including threatening Julie Ward's family.
Now, 30 years after the horrific killing of the wildlife photographer at the Masaai Mara, her unrelenting father is still on a quest for justice as he seeks to find out who killed his daughter and why?
Mr Ward, who said he hoped that the inquest would lead to a fresh investigation in Kenya, described how the remains of Julie, who had gone to the Masai Mara to photograph migrating wildebeest, were discovered after he flew to Africa and organised an air-and-land search, first for her missing vehicle, and then for her body.
He recounted how they found the remains of her body: the jaw and the lower left leg, that had been burnt, deep in the bushes of Maasai Mara.
Showing a picture of burnt grass, he said: "The fire was about 4ft in diameter; in it there was a mug, some burnt sunglasses and film cassettes. Even though I knew it had to be Julie, I wanted to go through the ashes to see if there was something I could find and identify. The odour was one of burnt flesh. The fire itself was black and oily. I could find nothing that I could identify."
On the other hand, a pathologist highlighted increasingly outlandish attempts by the Kenyan police to rule out murder. At a meeting attended by the commissioner of police, one officer, Inspector Murchuri Wanjau, suggested that Ms Ward was sexually promiscuous and had killed herself. Dr Shaker said: "Wanjau said she was a 'loose girl'. He talked of suicide and how she could have cut herself up and lit a fire which spread."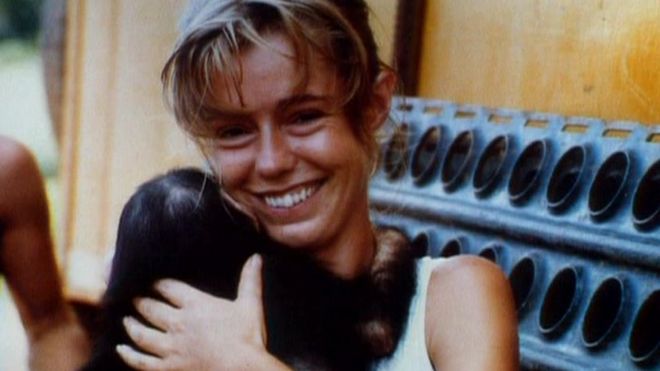 After being accused of stealing money from a drunk driver and forced to surrender his passport, the pathologist said he left Kenya in 1992 and was not asked to give evidence to fresh inquiries, including an investigation by Scotland Yard. In a separate development, Mr Ward said that he also met a white Kenyan with close links to both the police and the British High Commission who tried to convince him that his daughter had been killed by a lightning bolt.