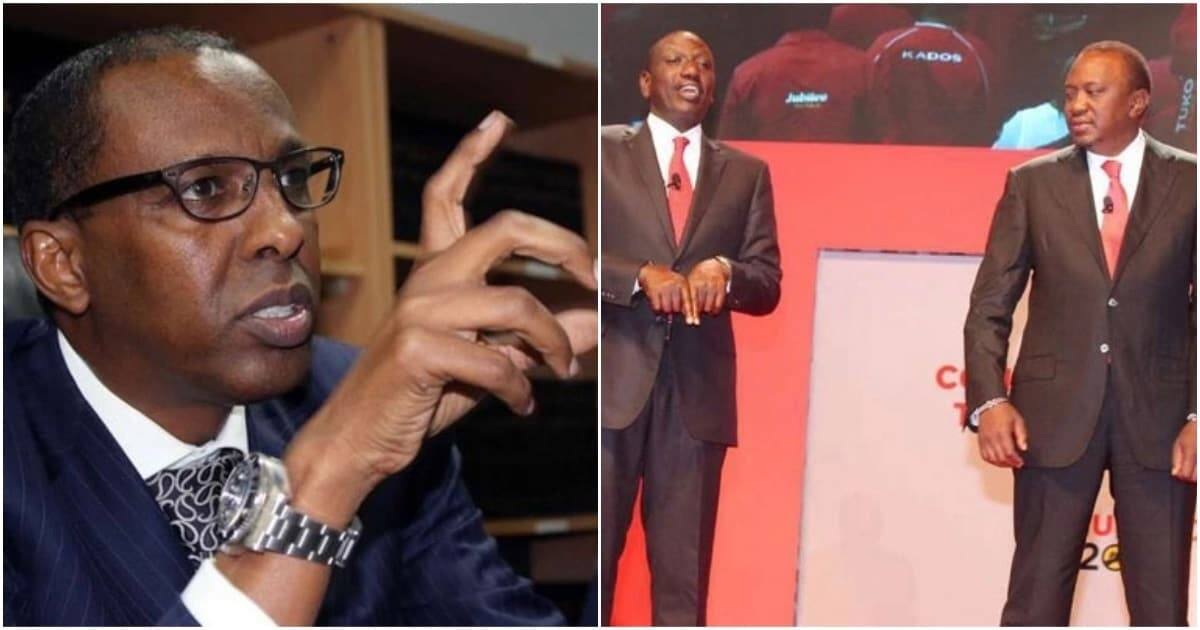 Lawyer Ahmednassir Abdullahi has dared Uhuru Kenyatta and his Deputy William Ruto to call Kenyans to Uhuru Park while holding Bible in hands and swear their government will stop stealing.
This is following his advise two the two heads to forget about the big four agenda and building bridges initiative and instead adopt a single agenda of making Kenyans have faith in tomorrow.
Aside from Kenyans who have in turn pointed a finger at him for representing top graft suspects, Honorable William Kabogo has told him to swallow the bitter pill by taking his own advise too
Kabogo also questioned what happened in the dams project saga.
Activist Boniface Mwangi on the other hand challenged Ahmednassir to hold the Holy Quran and also swear that he will stop representing people accused of corruption.
"I swear in the Holy Quran that I WILL REPRESENT/ACT any Kenyan who asks me or my law firm to represent him/her in court once he/she certifies the ethical rules that regulate the taking or accepting of a client's instructions in our law firm…AMEEN.. ," Ahmednassir then twitted.