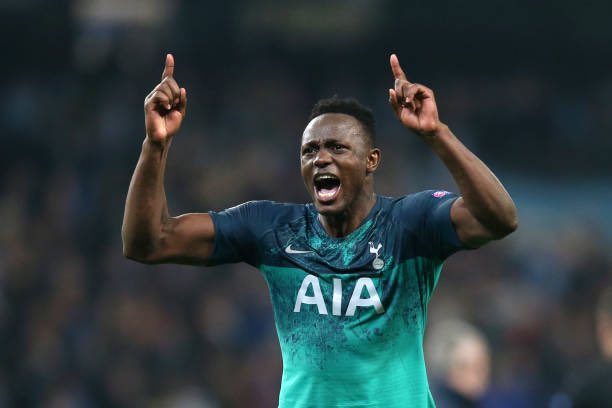 Victor Wanyama displayed satisfying performance as Tottenham Hotspur secured a place in the Uefa Champions League semi-finals after a thrilling away goals victory over Manchester City. And He deserved all the Praises from his fellow countrymen.
The Kenyan captain started in the middle of the park for the North London side, who were carrying a 1-0 advantage going into the game at the Etihad Stadium, but soon had that lead cancelled out when Raheem Sterling scored inside four minutes.
However, the Mauricio Pochettino-led side hit back with two valuable away goals in three minutes courtesy of Son Heung-min, while the Pep Guardiola side got another goal just a minute later through Bernardo Silva, before Sterling scored again to make it five goals in just 21 minutes.
The second half saw Man City take the lead again as Sergio Aguero fired home to give City the lead over two legs, but Tottenham were not done yet as striker Fernando Llorente squeezed home from a corner to put Spurs ahead on aggregate once again.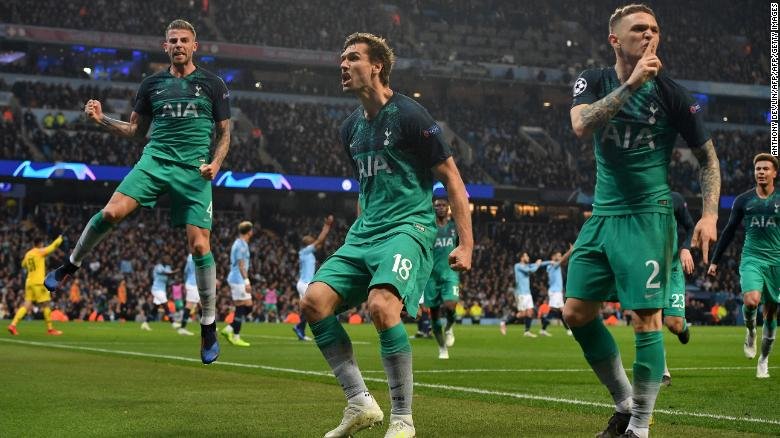 Spurs held onto the lead and despite Sterling slotting home with just two minutes of injury time remaining, the goal was ruled out for offside by VAR, a decision that helped Tottenham to retain the advantage and advance to the semis for the first time in history.
Kenyan fans have since taken to social media to hail the performance of their captain Wanyama – who was superb in the match – and has now entered the record books as the second Kenyan to have reached the semis of the competition after his elder brother MacDonald Mariga with Inter Milan in 2010.