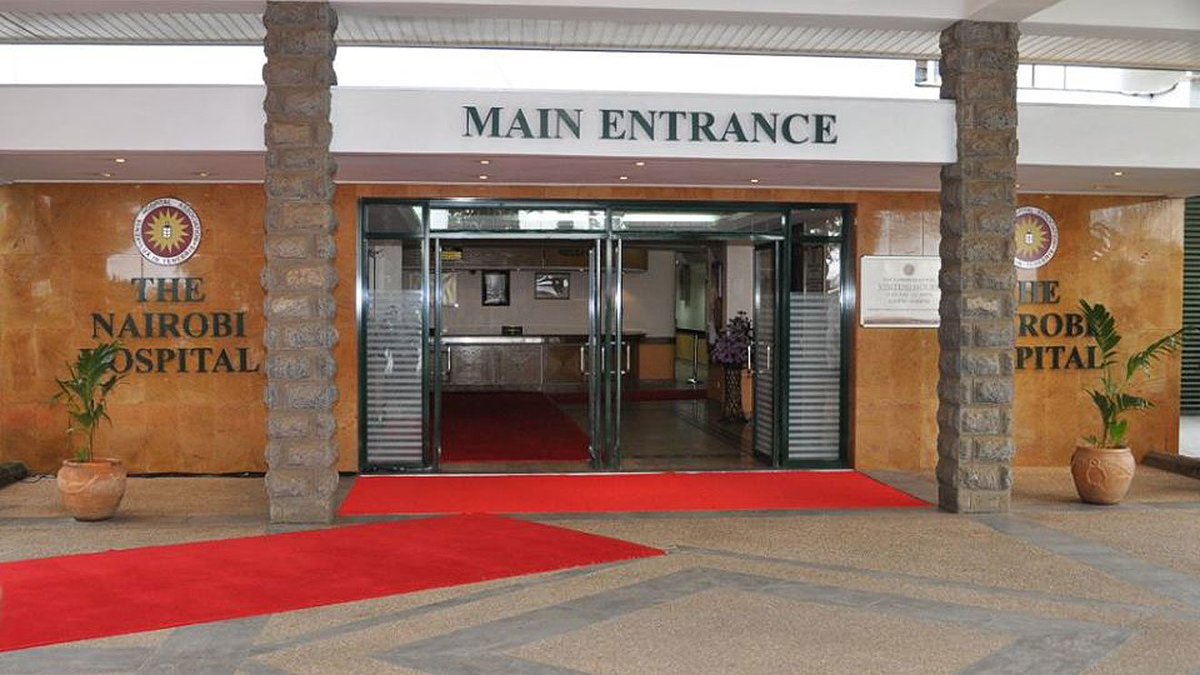 Shock as a prestigious private hospital at the city is invaded by a deadly plague.
The Nairobi Hospital has confirmed that the staff infected with cholera has risen to 52.
This is after cholera was reported at the high-end facility on Tuesday, where one staff succumbed.
The hospital's communication officer Tom Simba on Thursday said the number rose after the management examined all the staff who were on duty on Tuesday, the day the outbreak was first reported.
On that day, the hospital said it had handled a total of 23 cases, eight involving workers at the catering department, since the start of April.
It was also reported that a male worker succumbed to the water-borne disease on Tuesday morning after what his colleagues said was "a short illness."
The hospital's cafeteria has been closed indefinitely as the management battles to contain the spread of the outbreak.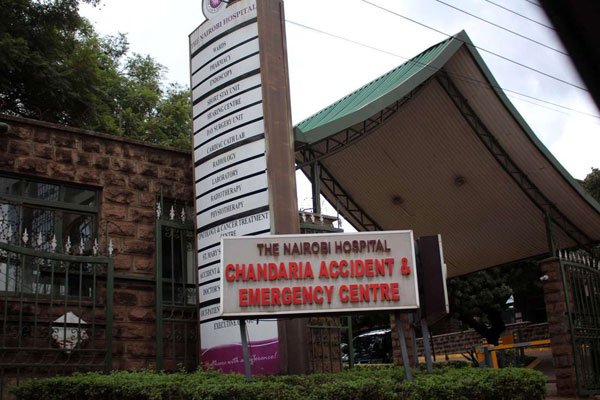 A source privy to the information and who requested anonymity because he is not authorised to issue press statements on Tuesday said they have been treating cholera cases on a daily basis.
"The hospital has been handling cholera cases day in day out but now there is an outbreak and the staff are affected. We are treating it seriously. The investigation is on," said the source.
But in a statement, the hospital's management on Tuesday denied any internal outbreak, meaning the cases could have come for outside.
"There is an upsurge of cholera cases in Nairobi. We have had several cases admitted in our hospital," said the statement.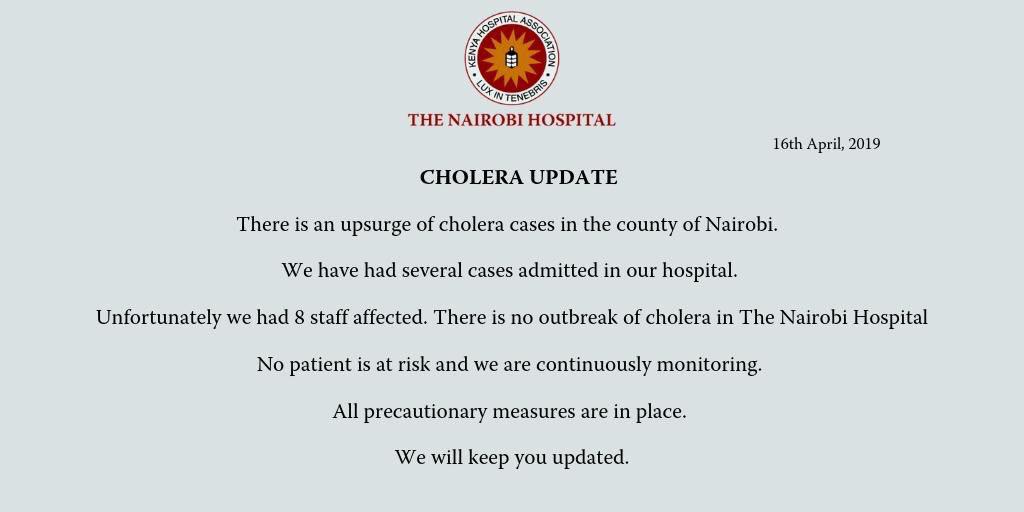 Nairobi County health officials have sounded the alarm on cholera outbreak in the city county.
In a letter dated March 21 and addressed to all county medical superintendents, Nairobi County Director of Health Lucina Koyio said that all sub counties in the capital were on a high alert.
"The county is experiencing a wave of cholera outbreak which was confirmed on March 20. In this regard, I am requesting all referral hospitals to reactivate their cholera treatment units to prevent the spread of the disease," said Dr Koyio.
"All sub-counties should be on high alert and treat all suspected cases of cholera as cholera cases. Please also reactivate your sub county response teams," said Dr Koyio.
Cholera is a bacterial disease usually spread through contaminated water.
It is caused by consuming food or water contaminated with a bacteria called Vibrio cholerae.
It causes severe diarrhoea and dehydration.
Left untreated, it can be fatal in a matter of hours, even in previously healthy people.