Ruth Akinyi, the estranged wife of Jubilee Secretary General Raphael Tuju, now sells food in a humble eatery along Mombasa Road almost five years after bitter separation from her dashing and wealthy husband.
She gets to work at 10am where she prepares chapati, matumbo, fish, liver, beef stew and rice using charcoal jikos before selling the delicacies to hungry office workers along Mombasa Road.
Akinyi has an employee stationed at the entrance to woo potential clients because the establishment has several competing restaurants.
Her meals, which are fresh and tasty, cost between Sh250 to Sh450 but office workers love it because the food is served generously. 
In a quirky twist of fate, Tuju, who made his cash from media and has invested heavily in real estate, also established the posh Dari Restaurant in Karen after his separation from Akinyi.
In sharp contrast with her husband's restaurant which has manicured gardens, engraved cutlery and printed napkins, Akinyi's restaurant has no soft cushioned seats but plastic chairs. Her customers share seating space with clients from other restaurants. There are no chefs with glistening white coats.
The cheapest food at Dari costs about Sh1,100. But while Akinyi's matumbo costs only Sh250, the serving is mouthwatering and in generous portions to feed two adult men.
Her current world is definitely far removed from what she knew for the better of her married life.
An interview with Drum Magazine in 2011 revealed the privileged lifestyle of the Tujus: "Within Kenya I like the South Coast – for a few days. Outside Kenya, Germany and Italy and that is because I have friends there. And the US does not feel like a strange place because we have friends and family who live there," said Tuju during the interview.
Their plush lifestyle was covered by the magazine's photoshoot that detailed aspects of their expansive home that cost Sh20 million to build and rests on 10 acres of land in Karen.
When Akinyi's 27 years old marriage broke down, her husband Tuju, in court papers, offered to pay a monthly maintenance allowance of Sh200,000 and to continue paying her balance of the Sh180,000 bank car loan in two monthly installments of Sh90,000.
Tuju also offered to pay for any medical bills his wife may incur.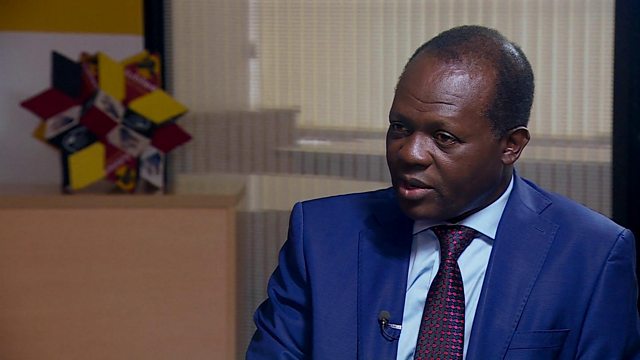 Tuju had expressed fears that if Akinyi is given more money than what he offered, she would use it to "maintain her jobless young man."
The 'jobless young man' in question was the late Tony Ogunda, young GSU officer Tuju accused in a sworn affidavit, for openly having an affair with his wife Ruth Akinyi Wanjare whom he alleged was 'abusive and violent'.
"Sometime in the year 2011 I learnt that my wife was adulterous and (had) become very abusive and disrespectful to an extent of playing her adulterous life even at the knowledge of my children and workers," said Tuju in court documents filed by Laichena Mugambi & Company Advocates.