Domestic workers in the Gulf have traditionally come from Asia but the number of African migrants is increasing, driven by the lack of opportunities at home, experts say.
Lured by the promise of well-paid work and a chance to escape joblessness at home, hundreds of thousands of Kenyans are thought to be employed in the Middle East, sending much-needed remittances to their families every year.
Despite the government's crackdown on recruitment to the Middle East, business continues to flourish due to corruption, the desperation of Kenyans who want a better life, and the greed of agents, campaigners say.
"It's just like a game of public relations to show that the ministry of labor is doing some work. Yet at the end of the day, nothing really happens," said Paul Adhoch, executive director of Trace Kenya, a charity which rescues Kenyan workers trapped in the Middle East.
"It's business as usual. Most agents are still recruiting."
For Isaac Kiprotich, 23, an ambitious man from Nandi county, it was a wild ride that saw him sell his family fortunes to bankroll a move to the Middle East, only to come back a pauper in crutches.
Coming from a humble family in Kipng'eru (Kosirai location, Chesumei subcounty), Kiprotich had hoped to lift his family from poverty by travelling to Qatar to work as a security guard for a modest pay that was high by his standards.
With seven siblings looking up to him to provide food and upkeep, Kiprotich was under pressure to look for something better.
"I had managed to buy two cows and a motorcycle before a villager working for a recruiting agency came calling with the good news of an international job," Kiprotich said.
Trouble started in February 2018, when he met an agent of a firm recruiting workers for companies based in oil-rich nations in the Middle East, whom he named as Fredrick Bwaber.
Bwaber approached Kiprotich, who was attending a grocery shop, and asked him if he was interested to work in Qatar for an attractive monthly package of about Sh30,000, excluding food and accommodation.
Coming from a family that only owned a third of an acre, a promised monthly income was irresistible, if life had to change for the better.
Kiprotich had heard of people from other villages going to Qatar to work, while in his neighbourhood, athlete Eunice Kirwa was running for the oil-rich kingdom of United Arab Emirates, and her family status of poverty had suddenly transformed to that of affluence.
He was asked by the recruiting agent, who happens to come from Rongit village, a stone's throw from his home, to look for Sh30,000 to cover the cost of passport and other overheads incurred by the agency.
With no bank savings, to raise such an amount, he had to dispose of one of the family's most precious and highly valued properties — one of the two cows he had bought.
The cow was the only source of milk for the family. But Kiprotich was certain that upon leaving for Qatar, his first salary would suffice to replace the cow and get an even better breed that produces more milk.
"I handed the money to the agent as I planned to travel to Nairobi to appear personally at the Immigration department to acquire the travel document," he said.
While in Nairobi's agency office, Kiprotich was interviewed via Skype by the supposed company that had been earmarked to hire him. He was interviewed on suitability, as he had no formal technical training or experience, apart from selling at a grocery.
He had been promised to work as a security guard of a construction company in Qatar and was upbeat that the interview had ended well.
He was required to get a Qatari visa (which would take two months due to verification), air ticket and some money for upkeep before receiving his first earnings.
Bwaber handed him over to Josephine Muriuki, the operations director of Ngara-based Samoline Agency, which Muriuki said is registered by the Labour ministry to recruit locals for Middle Eastern companies.
He was then told to pay Sh100,000 to cover air ticket, insurance and other expenses for his job. Having remained with a heifer and motorcycle, he had no fears that he would eventually recover as soon as he was there and started work.
He sold them but only got Sh25,000 in total, way short of the budget. The villagers advised him to seek out his village mate, former London marathon champion Martin Lel.
"Martin gave me Sh80,000 and I managed to clear the debt on May 24, 2018. Me and 12 other colleagues from different parts of the country flew out," Kiprotich said.
"We departed at JKIA at 5pm and landed at Hamad International Airport in Qatar in the middle of the night," Kiprotich said.
At the airport, the person who was set to pick them did not show up. At 3am, someone calling himself "John" arrived with a van with the name of the firm that supposedly hired them.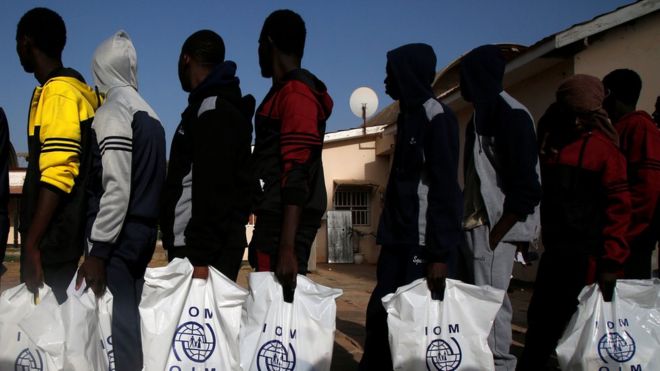 They were taken to the firm's warehouse, where they were abandoned with no food or money.
Kiprotich had left home with the assurance that as soon as they report to work, they would be advanced some pocket money, apart from being supplied with food to be deducted from their salary at the end of the month.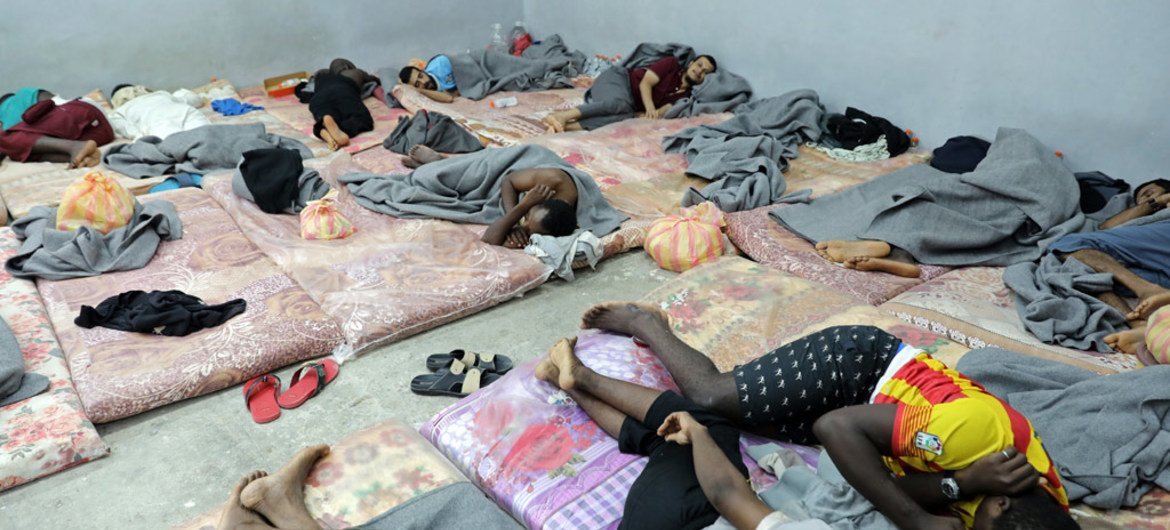 They were, however, made to sign a three-month contract, although they had signed a two-year deal in Nairobi. And instead of the role he was promised (security guard), he ended up as a flagman.
"The three of us were attached to Elite Construction Company, and I was a flagman controlling traffic and inspecting the ground the excavator was working. We, however, persevered," Kiprotich said.
As they started working, misery befell them as the food ratio was too little compared to what they had in Kenya, although they were deducted 300QAR (Qatar rials; Sh8,321) from the 1,200 QAR monthly pay (Sh33,285).
"When the first month ended, there was no salary coming, and when I inquired, I was told you'll be paid. Eventually, a manager in the firm informed us that the salaries had been paid out," he said.
After three months of work without pay and with no Qatari labour documents, they had no option but to abandon the company for another.
"John had taken away 2,700QAR from each of the three of us but we could not report anywhere because one has to have labour documents, and for one to leave and work elsewhere, you must be cleared by a no-objection letter," Kiprotich said.