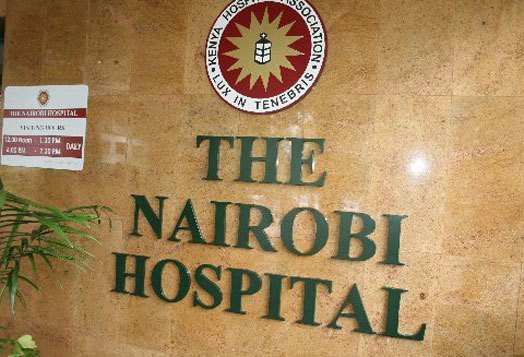 Kenyans are shocked after the deadly cholera outbreak was reported at Nairobi Hospital Tuesday.
Consumers Federation of Kenya, CoFeK has termed the incident as ironical.
A staff working at the facility's cafeteria has been reported dead.
Many are also wondering how the dreadful disease can break in the high profiled hospital.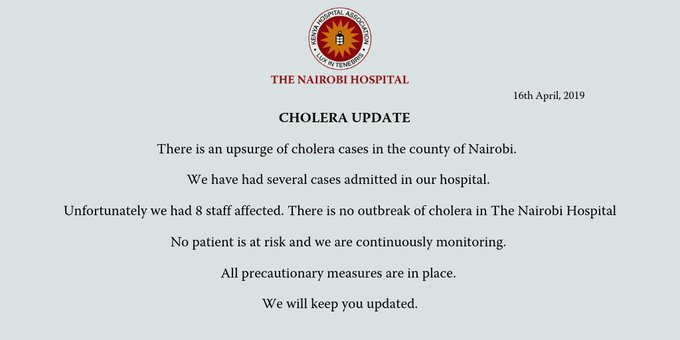 The Hospital management has issued a statement clarifying that there has been an upsurge of cholera patients admitted at the facility.
Another concerned user wondered where patients could run to if hospitals are ones spreading the plague.
"Hospitals ought to be institutions practising the highest levels of hygiene and sanitation. If Nairobi Hospital, a top city facility, is the one harbouring and spreading cholera, where should we go to when we get sick? To church?" posed Victor Mochere.
Other reactions were as below.
The cafeteria has been closed to monitor the situation.
Kindly like and share.